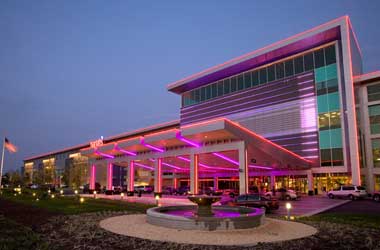 Casinos invest huge amounts of money in security, technology and training programs to ensure that their facilities and staff are always equipped to detect and prevent fraudulent activity from occurring at the casino. Harrah's Casino in Chester, Delaware County maintains a tight security procedure at all times but it appears that Harrah's security might have made a mistake in arresting a couple from Norristown during November 2012.
Harrah's security arrested Vincent D'Amico and his wife for allegedly using counterfeit cash at the casino. The events relating to the November 4th 2012 arrest happened after the couple won over $1000 at Valley Forge Casino in King of Prussia and later decided to test their luck at Harrah's. One of the reasons D'Amico decided to go to Harrah's was because the promotion that day stated that if they played for 30 minutes at the casino, they could get a free buffet.
The couple ended up playing at Harrah's for close to two hours and D'Amico's wife won over $600 playing the slot machines. The couple used the money they won at the Valley Forge Casino in King of Prussia to play at Harrah's and hence were shocked when security personnel suddenly approached them and arrested them for using counterfeit money. One of the main reasons for security personnel's suspicions was because one of the slot machines rejected a $100 bill that D'Amico's wife used and she took it to security to ask what the problem was.
D'Amico and his wife were arrested and later taken to Chester County Correctional Facility were D'Amico was stripped searched and later put into a cell with inmates who appeared to be suffering from wheezing and other respiratory symptoms.
The alleged counterfeit money was sent to the secret service for testing on the 6th of November and was confirmed as genuine on the 16th of November. However, it took the authorities another 3 months for them to inform D'Amico and his wife that the cash was genuine and all charges were being dropped.
D'Amico has decided to sue Harrah's for falsely accusing and arresting him. The complaint says
Knowing the bills were genuine United States currency, defendants failed to disclose the truth to a (sic) honorable county district court against the policies, guidelines and constitutional federal rights and continued the preliminary hearings on Nov. 20, 2012 until Jan. 8. 2013.