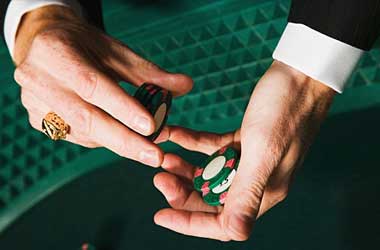 The U.S. casino industry is a fiercely competitive industry and casinos are always on the lookout to acquire new customers but more importantly keep existing ones comings back, especially if they are VIP players.
These VIP players are high rollers who spend large bankrolls at the casino and even though they lose, they keep coming back for money because they have the money to spend. These VIP customers account for a significant amount of casino revenue and are often treated as casino royalty.
Macau, the biggest gambling hub in the world has lost over $100 billion in 2014 because the anti-corruption crackdown started by Beijing scared away its VIP clientele who accounted for more than 50% of all casino revenue in Macau. VIP customers in the United States do not account for such high casino revenue but nevertheless make a significant contribution to the casinos.
Recent reports suggest that U.S. based casinos are allowing their VIP clientele to really push the limits in eccentric behavior, sexual harassment and breaching of casino laws. These VIP clientele do not get taken to task because most casinos want to retain their business and do not want to do anything to upset their VIP clientele.
Some of the recent behavior reported by VIP clientele at U.S. based casinos include screaming at dealers, throwing chairs, urinating against the wall, squeezing bananas and throwing them against the wall while at the table, sexually harassing casino workers and asking dealers to bend certain rules at the table.
One high roller requests a refrigerator full of bananas that he squeezes and throws as he gambles. Another urinates against a wall. Other high-stakes players described by a pit manager at Mohegan Sun, one of the world's largest casinos, throw chairs, scream at dealers and expect rules to be bent at the tables. Casino workers state that if this same kind of behavior was displayed by a $5 customer, he would immediately be removed from the casino.
When the customer is spending more than 50,000 per night, then most casinos are willing to look the other way.
The Transport Workers Union in Las Vegas represents thousands of casino dealers and wants these issues to be addressed by casinos. Shane Kaufmann, a vice president at one of the Union branch offices said
The casinos pretend they have rules that are set in stone, like going into a bank or dealing with a police station. Are they supposed to allow late bets?

Absolutely not. Do they do it all the time? All the time. The abuse, the screaming, the cheating, the sexual harassment. Throwing things around. It's worse all the time.