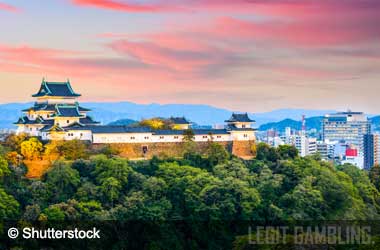 Summary
Wakayama drops out of IR casino race
Nagasaki gets green light to proceed with IR proposal
Final proposals must be presented before April 28
Wakayama's prefectural assembly has rejected the local government's proposal to build an Integrated Resort (IR) in the city. Meanwhile, Nagasaki's prefectural assembly voted in favour of the final draft of the IR proposal on April 20, 2022.
With 18 votes supporting the plan and 22 against it, Wakayama's fate was sealed on April 20.
The proposal was to be approved by the assembly before being scrutinised by the national authorities by the April 28 deadline. While the general affairs committee and the economic committee had voted in favour of the plan on April 18, the special committee responsible for examining the proposal voted against it on April 19.
The prefectural assembly members raised doubts about the funding for the JPY470 billion proposal led by Clairvest Neem Ventures KK. The funding details were yet to be clarified by Clairvest, Wakayama's chosen private sector partner for the scheme.
Wakayama's city council voted in favour of the IR plan on March 30. The prefecture had published the draft plan before the city council had voted on it.
As part of Japan's existing liberalisation programme, only three casino resorts are allowed to operate countrywide. With Wakayama out of the race, it looks like the central government will only get proposals from Osaka and Nagasaki.
Nagasaki's Prefectural Assembly Approves IR Proposal
Nagasaki's prefectural assembly voted in support of the final draft of the District Development Plan for the resort on Wednesday, April 20. The prefecture published the plan on April 18. The general committee of the assembly assented to it the following day. The Sasebo City Council had cast a supporting vote for the scheme on April 15.
The slated cost of the Nagasaki IR is JPY438.3 billion. Out of this, JPY175.3 billion will be raised via equity and JPY263.0 billion through debt. While Nagasaki's chosen private-sector partner, Casinos Austria International Japan Inc., was mentioned as an equity investor, no firm was identified as the lead arranger in public documentation. News outlets reported last week that an American firm, CBRE Group Inc., would be involved in financing the project located at the Huis Ten Bosch theme park in Sasebo City.
According to the national government, the documentation is mandatory to ascertain the prefecture's ability to finance the resorts. The legally binding paperwork is referred to as 'commitment letters'. According to a committee discussion, Nagasaki's prefectural government did not inform the assembly of the commitment letters.