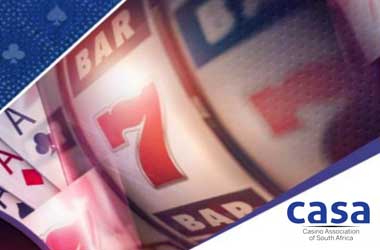 South Africa's casino industry has had to face numerous challenges in the last 24 months and one of the biggest challenges has been the recession. The economy has faced turbulent times that has hurt the income of South Africans and reduced their spending.
Despite these challenges, South Africa's gross gaming revenues went up by 3.5 percent for the year ending March 2018. The casino industry brought in a combined R18.5 billion during this period.
The Casino Association of South Africa (Casa) pointed out that the industry provides employment to over 38,000 people and generates a significant amount to the state coffers in terms of gaming taxes. Casa confirmed that it had remitted 37 percent of its revenue which was the combined equivalent of R6.1 billion to local authorities, state and central governments.
These numbers show that Casa is the biggest contributor when it comes to government taxes and further highlights just how important the casino industry is to South Africa and its economy. Apart from these direct contributions, the casion industry is also responsible for boosting tourism and bringing in foreign investment.
Casa is concerned over the recession impacting the economy and also regarding proposed changes in legislation. One of these changes could include an anti-smoking regulation which Casa warns could seriously impact gross gaming revenues and reduce it by as much as18 percent.
Illegal Gambling Eating Into Revenues
There are multiple threats to South Africa's casino industry. Apart from stringent gaming regulators and a growing recession, Casa has also pointed out that the increase in illegal gambling activities is hurting legalized gambling in the country.
Themba Ngobese who is the CEO for Casa said licensed casinos in South Africa were suffering due to the increase in illegal gambling. Ngobese called on the authorities to turn up the heat and do more to stop illegal gambling operations in the country.
These illegal operators pay no taxes and do not have to comply with any of the stringent gambling regulation which gives them a free hand. They continue to draw South African gamblers despite the risks involved as they can offer them better percentages because they
don't have to pay high taxes.
Ngobese said illegal gambling operators are not just stealing from licensed casinos in South Africa but were also stealing from the government.