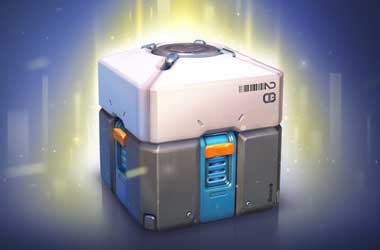 EA Sports, the company behind hit games like FIFA, Madden NFL 20 and NBA Live 19 has been hit with a lawsuit filed in California by Kevin Ramirez. The lawsuit is regarding the use of EA's "Ultimate Team" loot boxes which are used in the company's blockbuster Madden and FIFA franchises. Ramirez is pursuing damages of $5 million as well as a jury trial.
Ramirez brought the case on behalf of more than 100 plaintiffs on August 13. The same law firm handled a similar class action lawsuit against Apple in June for their use of loot boxes. The suit states that EA's Ultimate Team Packs are predatory, targeting gamers and luring them to gamble. The loot boxes are alleged to be a part of EA's strategy to develop addictive behaviours in consumers to pad their bottom line.
Players can purchase the Ultimate Team Packs with real money. They then gain access to randomly selected prizes that are highly valuable within the game. The state of California defines an illegal gambling device as
a machine, aperture, or device; something of value is given to play; and the player may receive something of value by element of chance.
Ramirez says that he has spent more than $600 on Ultimate Team Packs since 2011, due to the numerous inducements of EA.
YongYea
The lawsuit states that loot boxes are clearly in violation of California law. Gamers use their gaming device to play their copy of an EA sports game, where they are induced to pay real money to open Ultimate Team Packs. The loot boxes used in these games perfectly fit the definition of an illegal gambling device in California, as their contents are subject to randomness.
Loot Boxes Considered Gambling in UK, Belgium
There is still no legal consensus in the US on the status of loot boxes as gambling. This is one of the reasons why the lawsuit includes references outside the US, where loot boxes have been deemed as gambling, such as Belgium, where games are banned from selling loot boxes, and the UK, where the country's Digital, Culture, Media and Sport Committee advised the UK government to consider loot boxes as gambling and ban their sale to children.
A number of prominent gaming companies have begun to regulate loot boxes as a result of the controversies associated with them. Nintendo, Microsoft, and Sony will require the disclosure of loot box odds for any games produced for their consoles—the policy is expected to take effect before the end of 2020.