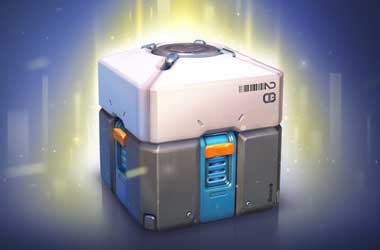 Earlier this year, the Belgian government determined that lootboxes were gambling and threatened to take action against any gaming company that offered such games to Belgian citizens. There were a number of countries that adopted a similar stance on lootboxes but it appears that the threat from the Belgium Gaming Commission has been taken seriously by gaming developers.
Square Enix has decided not to take any changes and has taken down three of their popular games which featured lootboxes and were earlier offered to the Belgium market. This is a big move for the gaming community as a number of other gaming developers are expected to soon follow suit.
Square Enix decided to take down three of their mobile games but confirmed that this will not happen overnight. The three games that will no longer be available to Belgium residents are Dissidia Final Fantasy Opera Omnia, Kingdom Hearts Union X and Mobius Final Fantasy. The first one to go will be Mobius Final Fantasy. The doors will close for Belgian user starting November 30. Just a few days later Kingdom Hearts Union X will be taken out of play on December 6 will see. Finally, Dissidia Final Fantasy Opera Omnia will be taken down on December 19. Square Enix recommends that all online currency in these games be used up before then.
Square Enix

In a statement, Square Enix said
We regret to inform you that due to the present uncertain legal status of 'loot boxes' under Belgian law, KINGDOM HEARTS Union χ[Cross] will be withdrawn from service in Belgium in 30 days, on Dec. 6, 2018 (UTC) at the earliest.
It is interesting to see that Square Enix decided to adopt such a confrontational stance instead of just removing lootboxes from these games like Counterstrike and Overwatch have done.
Commission Could Proceed With Legal Action
One of the reasons why Square Enix decided to pull out is because the Belgium Gaming Commission is not playing around with its threat. The Commission released a report in April which targeted companies like Valve, EA and Activision Blizzard for using lootboxes in their games. Activision Blizzard and Valve quickly removed the lootboxes and complied with gaming regulations but EA chose to defy the Commission.
Sources say that the Belgian Gaming Commission has gone to the country's public prosecution office to get permission on whether legal action may be taken against EA. The Commission has taken a tough stance and has stated that if the courts rule in favor of EA, it will then proceed to change its gambling laws to cover lootboxes in the future.