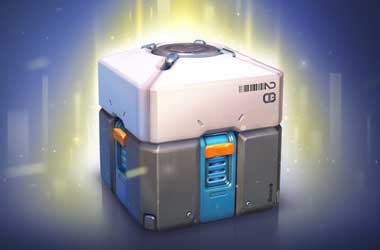 Apple was sued in California for allowing mobile games and apps that allow loot boxes into their app store. Loot boxes are in-game purchases that contain randomly selected rewards.
The plaintiff, Rebecca Taylor, filed the suit on 13 June in the US District Court for the Northern District of California. Taylor's main complaint stemmed from her son allegedly spending a minimum of $25 on iTunes gift cards as well as cash for loot boxes in the Supercell game Brawl Stars.
Apple's App Store has a policy that restricts minors from purchasing anything without parental approval.
Loot boxes, also known as loot crates, are used in games as in-app purchases that reward the player with a random virtual prize within the game. These rewards run the gamut from common items to premium rare items. For instance, in a game that features fighting, loot boxes can contain different weapons, costumers, and skins of variable rarity.
Brawl Stars
A number of anti-gambling advocates believe that loot boxes are a gateway to gambling, due to the use of real money to obtain a random chance to win highly sought-after prizes. According to the lawsuit, Apple is a key offender due to a significant part of their App Store revenues coming from in-game purchases.
Taylor's lawsuit likened Apple's advertising behavior to Big Tobacco, which famously used the mascot Joe Camel to appeal to younger demographics. According to Taylor, despite most of the apps and games in the App Store being free to download and play, Apple collects billions of dollars in revenue due to loot boxes, which appeal primarily to children.
Some of the other games were also named alongside Brawl Stars in the complaint, including Roblox, Mario Kart Tour and FIFA Soccer.
Loot Boxes Remain Controversial
Critics of Apple say that the company refuses to require App Store descriptions to note whether they have loot boxes or not. The descriptions are often left to the developers, who naturally have an interest in avoiding controversy.
The complainants believe that loot boxes are similar to gambling, which would make them run afoul of California law. They are seeking class status for their suit, restitution, an injunction to prevent future violations, as well as reimbursement of court fees.