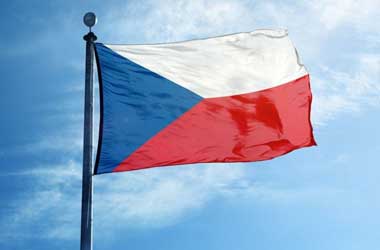 The Czech government's alleged failure to penalize unlicensed gambling operators has been put under the spotlight.
Czech media outlet E15 released a report on Thursday which detailed the alleged inability by the Ministry of Finance to collect fines from internationally licensed operators who are currently operating in the country without a local license.
Czech Republic's online gambling market had undergone a regulatory revamp which took effect in January last year. The report claimed that the Ministry only collected CZK240k ($10,750) out of CZK455 million ($20.4 million) in fines imposed on some gambling operators since new regulations were implemented.
The report went on to say that the Ministry doesn't have enough tools to compel companies operating without a physical presence in the country to hand over the money. With the regulated market in place for close to two years now, the Ministry has gathered 116 names on their blacklist of illegal operators who make money from Czech punters without local approval.
The Ministry has acknowledged the difficulty of collecting fines from iGaming operators located outside the country. In a statement, the Ministry said they are having a hard time in forcing iGaming operators make prompt payments. They cited iGaming operators in the Caribbean as an example of using delaying tactics to ignore paying their dues.
In a statement, the Ministry said
The main purpose of the fines is not the enrichment of the Treasury, but the restriction of the illegal offer of gambling. Fines have not only a restrictive but also a preventative effect
Number of Slot Machines Rising
E15 also claimed that the government has not done enough to prevent a rise in the number of slot machines operating in the country. The Ministry countered the claims by saying that at the end of last year there were 47,144 slot machines and that dropped to 31,054 by the end of Jan 2018. However, those numbers increased once again and the current number of slot machines stand at 39,506.
The Ministry justified the sudden increase by stating that the testing firm tasked to grant approvals for new slot machines has experienced a logjam and is now dealing with the backlog. This resulted in an additional 8,500 machines being quickly added during this year. The government has increased its slots' revenue tax rate from 28% to 35% but still saw a significant drop in its quarterly tax take from slots falling from to CZK1b from CZK 2b.