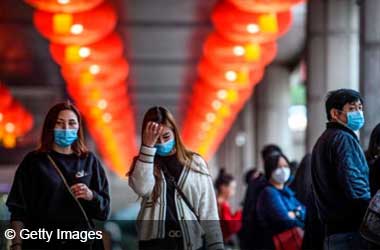 The coronavirus has hit China hard and Macau has not escaped. There are already two cases of the deadly disease in the peninsula and government officials are scrambling to contain it.
This is why the government has ordered the cancellation of many of the public events that were to happen for the Chinese New Year. For Macau casinos, this is a bad time since the New Year has always been a lucrative time for casino operators.
Virus fears trump profitability though and many Macau casinos have agreed with the guidance of limiting public events and closing down during the holidays. Casinos are a prime place for the virus spreading with the many potential vectors.
This is why Macau's Chief Executive Ho lat Seng is not ruling out the possibility of an indefinite closure if the situation worsens.
South China Morning Post
Macau casinos rake in millions of dollars during the Chinese New Year hits. This is because millions of Chinese from the mainland make the trip to the only place in China with legal gambling. However, the coronavirus has forced a major stop to any such plans. If Macau decides to impose a gambling shutdown during this period, it could result in a major financial loss for Macau casinos.
US based casino operators who have a major presence in Macau could feel the hit. Las Vegas Sands which has six resorts in the region generates more than 60 percent of its global revenues from Macau. Some of its casinos in the region include Sands Macau and Venetian Macau.
The other big operator in the region is MGM Resorts. Though it only has MGM Macau and MGM Cotai, both of these properties are big earners. They also agree with the government guidelines and are taking all precautions against the disease.
Share Price Stable
The Chinese New Year cancellations are a big hit for these operators but as of now they are not hurting. The share prices for MGM and Las Vegas Sands are now pretty stable. Wynn Resorts, also has a fairly unscathed share price despite the hits the past few days.
Las Vegas Sands shares rallied back by $2 a share to reach $69.45 while Wynn Resorts only lost 98 cents which is a small drop for its $139.11 share price. MGM actually gained a bit, with a 37 cent rise to end at $32.32. However, MGM has a bigger presence in the U.S than it does in Macau.