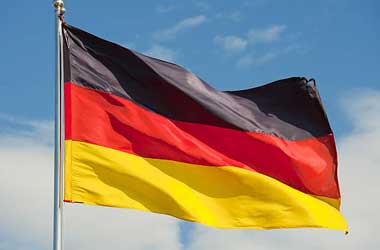 Summary:
An estimated 1.3 million German adults are addicted to gambling
Young men and migrants are more likely to suffer from addiction
The findings have prompted calls for a ban on gambling advertising
A new report has revealed that around 1.3 million adults in Germany struggle with gambling addiction, with young men and those with migratory backgrounds more at risk of developing gambling problems.
The study shines a light on the state of gambling in Germany where the industry is thriving, posting €13.4 billion ($14.3bn) in gross revenue in 2022.
Germany's Gambling Addiction Rate at 7.7%
Titled "Glücksspielatlas Deutschland 2023" (The Gambling Atlas of Germany 2023), the study was conducted by the Institute for Interdisciplinary Addiction and Drug Research in Hamburg, in partnership with the University of Bremen's Gambling Research Department and the German Centre for Addiction Issues in Hamm.
Analyzing data from 2021, the study found that 30% of German adults engage in gambling. While that figure is significantly down from the 55% recorded in 2007, gambling addiction remains a serious problem in the country, with 7.7% (1.3 million) of residents experiencing financial, social, or health issues because of it. A further 3.3 million exhibit signs of addiction, the report states.
According to the study, young men aged 21 to 35 are at a higher risk of experiencing gambling-related problems, along with individuals suffering from mental disorders and those with alcohol issues. Migrants are also considered among the most vulnerable to gambling addiction, as many of them view gambling as a way to cope with trauma and solve financial problems.
Consistent with the findings of gambling studies carried out in other jurisdictions, the report also found that the COVID-19 pandemic exacerbated Germany's gambling addiction problem as many people turned to gambling to deal with loneliness and financial difficulties while lockdowns were in place.
Call for Gambling Advertising Ban
Apart from slot machines, a significant number of Germans are also hooked on live sports betting, according to the study. Federal Drugs Commissioner Burkhard Blienert said gambling marketing and promotion during live sporting events, including football matches, are partly to blame for that, with Germans getting increasingly exposed to gambling ads, especially on television.
Worryingly, these ads appear to normalize gambling by associating it with live sports, Blienert added. To address this, the Commissioner is calling for stricter rules on gambling ads, proposing that they be banned on television before 11 p.m.
Whether such a measure will be adopted in the country remains to be seen. Gambling is among the biggest industries in Germany, contributing billions in taxes to the government each year. In 2021 alone, the state generated €5.2 billion in tax revenue from operators, more than twice the tax contributions coming from the alcohol industry.