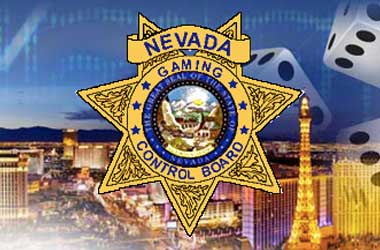 Nevada's sports betting market is now under threat after the Supreme Court repealed PASPA 1992 and gave individual states the approval to pass legislation to legalize sports betting. Five states have already legalized sports betting and there are as many as 15 more states who are contemplating passing sports betting legislation.
Nevada's casinos are looking to make their sports betting offering more appealing to customers and have called on the Nevada Gaming Control Board (NGCB) to give them approval to proceed with remote account registration for their mobile sports betting apps.
The NGCB decided to organize a meeting to hear the views of top casino operators who make a presentation and claimed that modern technology made it possible for them to put in place a robust process that will allow for automatic remote registration of mobile sports betting accounts. Wynn Resorts, Caesar Entertainment and MGM Resorts were some of the top casino operators present during this meeting.
The current process in Nevada to open a mobile sports betting app account requires the customer to go in person to the land based casino which is hosting the sportsbook and sign-up. Customers will be required to complete paperwork which includes providing their social-security-number and confirming their identity.
Make Changes To Existing Process
This is a time consuming and tedious process and Nevada Casino operators want to revamp the process and allow their customers to sign-up for mobile sports betting accounts in a matter of minutes from the comfort of their own homes. The NGCB was informed by the casino operators that there is technology available in the market that will enable them to confirm that the individual who created the mobile sports betting account is indeed the person who is also wagering.
However, not all casino operators in Nevada are keen to change the existing process as some believe that it is better to stick with the old process.
In a statement, Scott Nielson who represents the Nevada Resort Association said
Generally, our members of our association are comfortable with the status quo in that, if you go through a marketing plan process, then you can sign people up for a wagering account on premises. So we are comfortable with that status quo
The NGCB has not made a decision on the matter and plans to continue to engage with stakeholders to get more feedback before making a final decision on remote registration.