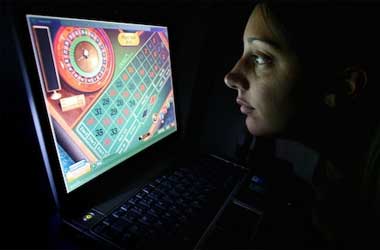 Summary
Germany celebrated Gambling Addiction Treatment Day on Sep 28
Over 200,000 Germans were identified to have issues with gambling disorders
Germany wants more stakeholders to cooperate to prevent gambling addiction
Germany observed its first national Gambling Addiction Day which was celebrated on Sep 28, 2022.
Several healthcare agencies and actors who provide support to gambling addicts participated in the nationwide event.
BZgA Highlights Need to Identify Gambling Addiction
The event was led by the country's Federal Agency of Health Education, popularly known as the Bundeszentrale für gesundheitliche Aufklärung (BZgA). Burkhard Blienert, the Bundestag Commissioner for Addiction and Drug Treatment lent his active support to the national event. The BZgA noted the importance of identifying gambling addiction as a serious social issue in all 16 German states at the event's launch. The BZgA identified the serious need for increased cross-country cooperation between entities to report and treat problem gambling cases.
This came after Germany approved the new Interstate Treaty on Gambling 2021. The treaty, which was an imperative part of the GlüNeuRStv Regime, gained effect on July 1, 2021. The federal states passed on the baton of responsibility to the new German regulator called the Gluecksspiel (GGL). The regulator extended its support to all healthcare agencies via the federal player registries maintained by GlüNeuRStv licensees. Operators would also need to enforce a monthly deposit limit of €1000, promote self-exclusion tools and attempt early detection of problem gambling.
Earlier in 2022, the BZgA had inaugurated a federal advice helpline to help people struggling with gambling addiction. The agency flagged off the Check dein Spiel' ('Check your Game') campaign to promote safer gambling. The body took these steps after a pre-COVID-19 survey found that over 229,000 Germans have issues with problem gambling. A staggering 200,000 adults were reported to have a gambling addiction.
Blienert said that it was the duty of federal agencies to highlight the dangers of exposing children and teenagers to sports betting, thereby protecting them from such risks. The independent campaign does not involve the GGL. The BZgA advises the regulator on public health measures. Supervising gambling addiction support and treatment is the responsibility of the States Offices for Addiction.
GGL to Oversee Transnational Gambling
The GGL is tasked with supervising transnational gambling, checking and approving gambling providers, and ensuring protection against gambling addiction in Germany. The institution is still very new, because of which the takeover of responsibilities and assigning tasks to members will be a gradual process. The GGL will regulate the market from 2023.
Offshore gambling providers are already facing legal action undertaken by the regulator since July 2022.