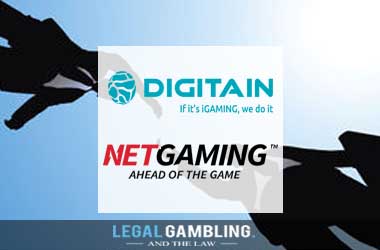 Digitain is one of the world's leading casino platform and sportsbook providers. The company recently announced that it has entered into a partnership with the casino game developer NetGaming, integrating their entire slots game collection into their platform.
Digitain's network of more than 70 operators will now have access to NetGaming's full suite of slots, including their latest games Treasures of Egypt, Age of Da Vinci and Kitty Café. The partnership is a key component of Digitain's long-term strategy of providing its operators with more opportunities to boost their revenues.
Digitain now further cements its status as a key casino platform in the industry with the NetGaming integration. In addition to its casino game offerings,
Digitain also provides sports wagering options to its operator network which includes eSports bets as well as personalization tools and flexible APIs with the help of AI.
Both Firms Have Big Plans For 2020
NetGaming's slots are the latest addition to Digitain's popular casino platform which also has a number of Digitain's own RNG and skill games, as well as more than 3,000 games developed by renowned providers such as Playson, Novomatic and NetEnt.
NetGaming who stole the show at ICE London 2020 is most famous for their dynamic and immersive slot games that make use of innovative technology to provide players with the most bang for the buck in terms of excitement and engagement in addition to cash prizes.
NetGaming
Digitain's Head of External Communications Samvel Mkrtumyan said that their newly struck partnership with NetGaming represents their continued drive to provide the best service to its network of operators. Mkrtumyan also stated that NetGaming's suite of games complements Digitain's portfolio perfectly, which boded well for their goal of optimizing player engagement.
NetGaming's Pallavi Deshmukh also expressed excitement with the new partnership, saying that it would be a key driver in their growth strategy for 2020.
Digitain Continues Award-Winning Ways
Digitain has received a number of accolades for their performance in 2019, garnering awards from various casino industry organizations, such as the RGW, BEGE, EGR and CEEGC.
Digitain's suite of offerings which is comprised of its casino software platform and its catalogue of both in-house developed games and sports wagering markets is designed to ensure that its network of operators are fully prepared for the multiple challenges posed by different legislative contexts in different countries.
Because Digitain's casino platform can be easily customized, any of its partner operators can revise and tinker to guarantee that their operations are in full compliance of their country's gambling regulations.