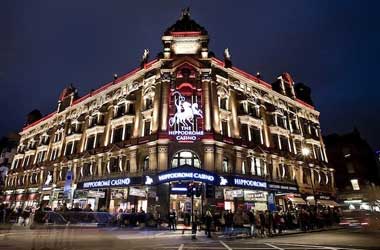 Summary:
A former waitress accused Hippodrome of discriminating against her because of her age and race
The complainant also claimed that the casino engaged in unfair practices when granting rest breaks
The judge dismissed all the claims and ruled in favor of Hippodrome casino
Hippodrome Casino, located at Leicester Square, London, is one of the biggest casinos in the UK offering live gaming, entertainment, and bars.
Hippodrome Casino has won a legal battle against a former employee who claimed she was discriminated against by the company and her co-workers because of her age and race.
39-year-old Merona Marcelo Mariotti, who previously worked as a casino waitress at Hippodrome, sued the company over a couple of incidents at the establishment where she was told to "grow up" and referred to as the "black girl".
The case was heard in an employment tribunal in Central London where the judge ruled that there was nothing unfavourable about the casino's treatment of the complainant during the incidents in question.
Case Background
Mariotti claimed that she had experienced discrimination at Hippodrome on multiple occasions. The first of which occurred in August 2019 when the complainant had a row with a co-waitress. The bar supervisor allegedly told Mariotti to "grow up" and avoid engaging in a quarrel with a younger waitress.
The same supervisor also referred to Mariotti as the "black girl" when she called out for help after the waitress fell over and sustained a wrist injury during one shift.
In her ruling, Employment Judge Sarah Goodman stated that the "grow up" remark did not constitute age discrimination as it was only intended to encourage the plaintiff to be more mature when dealing with such situations.
As to the "black girl" reference, Judge Goodman ruled that the supervisor did it without malice, saying she may not have remembered Mariotti's name and used "black girl" to identify who needed help.
Insufficient Evidence to Support Discrimination Claims
The judge also ruled in favor of the Hippodrome Casino regarding allegations by the complainant that she was treated unfairly by the casino when she was not granted additional breaks during shifts, while others were given extra break times. In the casino's defense, its managers argued that Mariotti was allowed to request additional two 15-minute breaks as part of the company's rest break policy.
The judge dismissed the claim, saying Mariotti could have been granted extra breaks had she asked for them. The plaintiff failed to provide sufficient evidence to support her age and race discrimination claims, the judge ruled, resulting in the dismissal of the case.