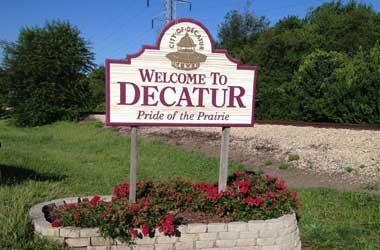 Summary
Decatur, Illinois has decided to stop issuing gaming licenses for 6 months
The decision was made after reports showed a 40% increase in gambling losses
Decatur wants to change rep of being video gaming capital of Illinois
Decatur, Illinois has gained the reputation in recent years of being the video gaming capital of Illinois.
It's not a reputation that city officials care for given the fact that the city of Decatur is considered one of the poorest cities in the state.
Gambling Losses Skyrocket In Decatur
When Decatur moved forward with issuing gambling licenses, the main idea was that these gambling businesses will bring in a stream of gaming taxes that will help the city budget. Those plans have worked as Decatur's video gambling business has grown significantly in the last couple of years.
The growth of the video gambling industry in Decatur has coincided with an increase in gambling losses. A few years ago, stats showed that total gambling losses per month were averaging out at $2.7 million but that number has grown significant as current gambling losses per month were averaging out at $3.8 million per month.
The number of video gambling machines/ slot games in Decatur has increased by 12 percent in the last couple of years and the per capita loss on each video gambling machine is averaged at $662.
David Horn, a city council member said that based on recent reports, locals are now losing 40 percent more on video gambling machines than they did before and something needed to be done immediately to address this problem.
No More Gaming Licenses For 6 Months
Decatur city officials have decided that the best way forward to address this concern is to put a temporary stop on the issuance of gambling licenses. City officials have proposed an immediate 6 month ban on gambling licenses and will then take a call on whether to extend the ban or start issuing a limited number of licenses.
Horn said that high on the agenda of city officials is to look for activities that will add value and bring more positivity to the lives of Decatur residents and video gambling was definitely not one of those activities.
Horn said that city officials need to compare the benefits of gambling taxes being generated alongside the expenses the city would incur to treat problem gambling residents. Illinois are also considering legalising online gambling in the next few months which could also impact gambling issues further.