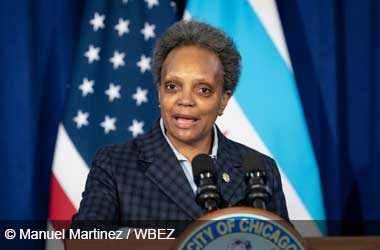 Lori Lightfoot, the Mayor of Chicago will be disappointed at some level that the big boys in Vegas did not show interest in submitting a proposal to develop a Chicago casino after Senate Bill 690 was passed. Top operators like MGM Resorts, Las Vegas Sands Corp. and Wynn Resorts declined to send in a proposal to build a Chicago casino as they felt the gaming regulations and tax laws were not in their favour.
Mayor Lightfoot will have to be content with the five casino proposals that came in from three gaming operators. Hard Rock International, Bally's and Rush Street Gaming which is based in Chicago have sent in their proposals, outlining what they have to offer, how much they will invest and what their proposals will bring to the City of Chicago, the residents and the government.
The reason you have five proposals from three operators and not three proposals because there is no site location finalized as of now. Two operators have submitted proposals for two different locations while one operator is fixed on just one location. Chicago officials are currently in the process of reviewing all five casino proposals and City Hall executives will then recommend which proposal they think is best to Lightfoot.
wttwchicago
Lightfoot will be the final decision maker as to whether she wants to back the casino proposal that City Hall recommends or if she wants to go with another proposal. Whichever proposal Lightfoot backs, she will then recommend to the aldermen for approval. This is a big decision for Mayor Lightfoot as it is a decision that will determine her impact on Chicago even after she is done serving as Mayor.
Lightfoot's recommendation will need the approval of City Council. If City Council approves of her selection, it will then be sent to the Illinois Gaming Board for a final vote. If the gambling regulator approves of the proposal, the developer will then be awarded a casino license for their preferred location.
Proposed Locations and Investments
Hard Rock International wants to take over an old 35 acre train yard, west of Soldier Field to develop their casino. Bally's has put forward two locations, the first being a 30-acre Freedom Center site and a 28 acre site at McCormick Place Truck Marshaling Yard.
Rush Street Gaming also wants the McCormick Place with its sights set on redeveloping the Lakeside Center while its second location is a 62-acre area in the South Loop along the Chicago River.
The Chicago casino license should be awarded before the end of March 2022 in the state of Illinois.