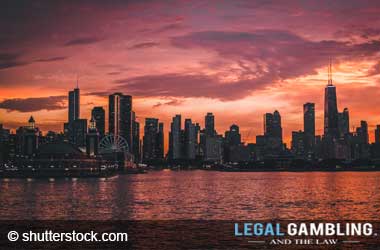 Illinois is set to become the next state to join the growing number of states who have recently legalized sports betting. There was a lengthy debate in the House on 01 June over Bill SB 690 which looked to legalized sports betting and expand gambling in Illinois.
The final vote saw legislators rule 87-27 in its favour and move it to the Senate for review. The Senate cleared the bill on June 02 and will now wait for the Governor to sign it into existence.
J. B. Pritzker, the Governor of Illinois reiterated that after the Supreme Court legalized sports betting in May 2018 that it was on his agenda to push for Illinois to have a legalized sports betting industry as it would bring numerous benefits to the state.
The new bill will allow the state to do precisely this as it pushes for a legalized sports betting industry and for expanded gambling. The revenues brought in from the expanded gambling and a legalized sports betting industry will be used to fund a number of organizations in the state that will then be used for further development and makeovers.
WGN News
Gaming analysts expect as much as $500 million to be generated via the plans outlined in the new bill. The gaming licenses are tagged from $3.2 million to $10 million depending on what services an operator wants to avail. These range from casino games, race tracks and sporting arenas that want a crack at offering sports betting services.
Online sports betting operators will have to shell out $20 million for a license and casino operators will have to pay out between $17,500 to $30,000 for each new table seat or slot machine they want to add to their gaming floor. The other revenue generator will be from increased taxes imposed on video gambling terminals. The new bill will raise the tax amount from 30 percent to 34 percent within a 24 month period.
Chicago Set To Get Casino Resort
Also included in the Senate Bill 690 is permission to build the highly anticipated casino in Chicago. The bill makes it clear that the Chicago casino must be privately a task force will look into the matter and see if the city could take over the ownership down the line. The sporting stadiums in Chicago will also be interested in paying the $10 million fee to offer sports betting inside their arenas.
The bill will allow the stadiums to provide bettors with official league data but does not have provision for the leagues to collect any royalties from sports betting operators.