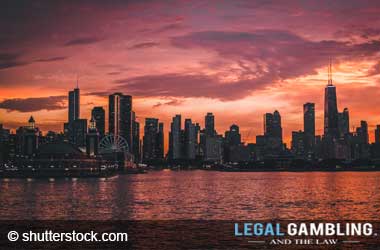 As the state of Illinois prepares to go all-in on sports betting, lawmakers may also need to iron out existing gambling expansion issues involving new casinos and slot machines at horse tracks.
In the last few years, efforts for a gambling expansion deal in the state have been unsuccessful. The last proposal passed by the General Assembly in 2013 was rejected by former Gov. Pat Quinn.
A US Supreme Court ruling in May 2018 paved the way states to legalize sports betting within their borders. Democratic Gov. J.B Pritzker wants Illinois to jump on board the sports betting wagon.
The state could benefit by bringing in over $200 million in sports betting revenue should a legalized sports betting proposal get the required support from lawmakers.
CBS Chicago
As it currently stands, Gov. Pritzker will likely not find it hard to attract much-needed support, but under a number of conditions. Cities like Chicago, Rockford and Waukegan want new casinos. Some communities located in central and southern Illinois, alongside the south suburbs, also have a similar goal.
Casinos vs. Horse Tracks
For nearly two decades, Chicago has been proposing to have its own casino, but to no avail. Now, outgoing Mayor Rahm Emmanuel said his administration would support sports betting, only if the city acquires a casino license. The state's horse tracks also want to boost their operations by offering slot machines and table games.
However, the 10 casinos presently in operation in Illinois are likely to oppose any more competition in the form of expanded betting options at horse tracks after suffering revenue losses as a result of legalized video gambling at restaurants and bars.
Call For Stand-Alone Sports Betting Measure
As the debate continues, it's now unclear if sports betting will get the required approval in Illinois given all of these conflicting interests. The main challenge now is how to get everyone aligned on a single vision, especially since the state's legislative session is scheduled to end on May 31.
Riverside Democrat and State Rep. Mike Zalewski, who is spearheading sports betting discussions in the House said he is working independently from Blue Island Democratic Rep. Bob Rita who is also campaigning for gambling expansion. Zalewski said he is planning to put forward a revised sports betting bill in the coming days.
Arlington Park President Tony Petrillo said the best way to move forward is to come up with a stand-alone sports betting measure, as suggested by Gov Pritzker. By doing this, everyone can make sure that sports betting will pass, even if a larger gaming bill fails to gain the required support.