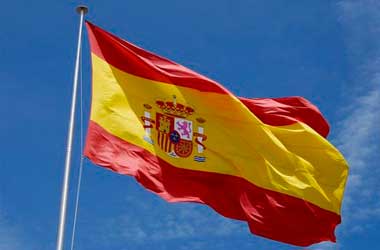 The Spanish government has announced an impending ban on sports betting firms' logos being displayed on their partner sports clubs' digital assets by October 2020. The government has not given details regarding a potential grace period, but analysts believe that sports clubs will be the first to be briefed in the coming weeks.
Alberto Garzón, Spain's minister for Consumer Affairs, is a known antagonist towards the country's gambling industry. Garzón has confirmed that a brief transition period will be imposed before the ban, but did not provide more details. Garzón has long been an advocate of consumer safety, scrutinizing the widespread deals between Spanish sports clubs and sports betting firms.
The ban explicitly targets the online gambling market. Before the ban takes effect, sports clubs and sports betting companies are expected to coordinate in removing all traces of gambling firm logos across all of their sports clubs' digital assets—including advertising and marketing campaigns.
A Royal Decree was released in April 2020 outlining these changes. The Spanish government subsequently forwarded their action plan to the European Commission for their approval.
Despite the impending ban, a number of local sports clubs have continued to attract deals from gambling firms. Sports betting firm Betway recently inked a deal with the Spanish football club RC Celta de Vigo.
Around the same period, MarathonBet announced that they closed a deal with Sevilla FC to serve as their sports betting partner. MarathonBet is also a partner of Real Madrid, securing the deal in 2019.
William Hill extended their contract with Málaga CF and inked a fresh deal with UD Logroñés. The Grupo Orenes-owned Versus also ironed out a multi-year contract with Atletico de Madrid. UD Ibiza inked a deal with the up and coming sports betting firm Betsson.
La Liga has taken a different approach by signing a deal with an Asia-facing sports betting firm, M88.
State Lotteries Unaffected by Ban
Once the law comes into effect by October 2020, sports clubs will be prohibited from signing partnerships with sports betting firms that involve online advertising. Garzón also stated that the ban will not affect the state-owned lotteries SELAE and ONCE, arguing that lotteries are a more benign form of gambling, with much less evidence on the harms it produces.
Spain's sports betting industry has continued to perform well despite the impending ban and the ongoing COVID-19 pandemic. In the first quarter of 2020, Spain's gambling revenues rose by 12.5%.