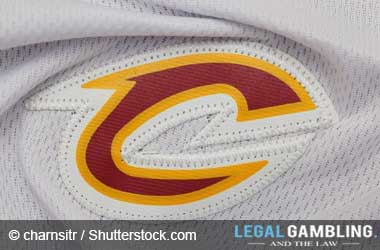 The Cleveland Cavaliers knew it was important for them to win Game 2 against the Boston Celtics after losing the first game.
Die-hard Cavs fans shrugged off the first loss saying that LeBron James had a bad game and they would bounce back in Game 2.
LeBron James did bounce back in Game 2 and played exceptionally well but it wasn't good enough to get the Cavs over the line as they ended up on the losing side with a 107-94 scoreline.
The Cavs are now 0-2 down and know that if they end up losing Game 3, it will be very tough for them to bounce back as they will have to win the next four games in a row.
What will be troubling to the Cavs and their supporters is the fact that King James put in a phenomenal show scoring 42 points, with 12 assists and 10 rebounds but it still wasn't enough to get the Cavs home. It also wasn't good enough to make it a closely fought match as the Celtics won by a 13 point margin.
James took a stiff shot from Jason Tatum early on in the game and had to leave the court for a little while.
In a statement, James said
I felt like I needed to go back to the locker room, which I did, and kind of recalibrate. It was a tough, tough blow. Obviously incidental, his shoulder hit me right square in my jaw so just had to go back and make sure everything was fine. I don't think it really affected my game after that
MLG Highlights
Celtics Confident Of Winning Formula
The Boston Celtics had a great night and are confident that they can take their winning formula into Game 3 and secure a 3-0 series lead. Jaylen Brown had a great game for the Celtics scoring 23 points, with 7 rebounds and 3 assists. Marcus Morris who had earlier claimed that he was confident of once again neutralizing James had a decent game scoring 12 points with 5 rebounds and 3 assists.
The Celtics will be wary of LeBron James going into Game 3 as they know that James has been 2-0 down on six occasions in his NBA career and has helped his team bounce back on two occasions. Game 3 is set to take place on Sunday, May 20.