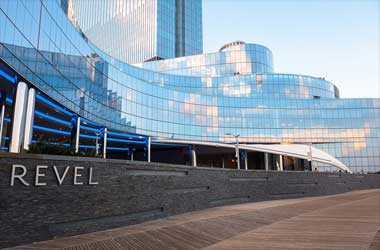 The $2.4 billion Revel casino in Atlantic City was eventually sold this year to Florida developer Glenn Straub for just $82 million. Straub's company the Polo North Country Club had specific plans for the Revel casino property but those plans have not yet been executed due to the on-going tussle between Straub and ACR Energy Partners.
ACR Energy Partners was the main and only power supplier to the former Revel casino and the casino depended on ACR Energy to provide them with electricity and water. The Revel casino paid ACR Energy millions of dollars each month for their services, something that the new owner Straub was not willing to do. Straub decided to find an alternative source of power and as a result ACR Energy suddenly cut off its power supply to the Revel casino creating safety issues within the casino building as a lack of power meant no water supply, which the fire department deemed as a serious safety hazard.
Since then Straub and ACR Energy have been involved in an on-going legal tussle with neither party willing to compromise and find common ground. ACR Energy has signed a temporary arrangement to provide the former Revel casino with limited power to the building. The Bank of New York Mellon is currently serving as a third party and Straub is paying the bank on behalf of ACR Energy yet the bank has raised a concern stating that ACR Energy is not receiving the full rate and is being forced to operate on a loss. The Bank of New York Mellon is acting as a trustee for the ACR Energy owned bonds which amount to $119 million. ACR Energy is functioning as of now based on the collateral provided by the bank but that credit facility could be stopped shortly.
In a statement, Guy Amoresano an attorney for the bank said
At present, ACR's viability as a going concern is in serious jeopardy. While the bondholders have thus far permitted BNYM to allow the use of its cash collateral to fund continuing operations, the bondholders anticipate that they may be forced to withhold consent in the near future, particularly if ACR and Polo North do not come to an agreement concerning ACR's provision of energy to Revel that contains commercially reasonable terms and provides for full compensation to ACR for the power it supplies Polo North.
Staub's attorney state that they are paying the full amount which was agreed upon and it should be sufficient to cover all costs, overhead and profit.
If you are looking for legal online casino sites in the USA then checkout our exclusive section of everything US related.