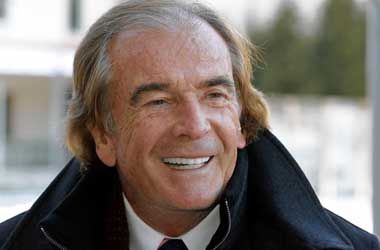 Florida developer Glenn Straub has been confronted with a number of issues, lawsuits and fines ever since he managed to purchase the ex-Revel Casino in Atlantic City for a sum of $82 million.
The biggest battle that Straub faced was from ACR Energy Partners, the former power supplier to the Revel casino.
Straub made it clear that he had no plans to continue using ACR as a power supplier and as a result ACR decided to immediately stop supplying power, making the former Revel casino unsafe and dangerous as Atlantic City's fire department raised an alert stating that no access to water would jeopardize both the building and the lives of innocent people. The Mayor decided to impose fines on Straub's company, the Polo North Country Club for everyday the casino was without power.
Straub's efforts to use a backup and temporary power supplier backfired as the new supplier still needed access to some of ACR's infrastructure, something that the former power supplier was not willing to agree to. The legal battle was played out in the courts and the public and ensured that Straub could not go ahead with any plans for re-development.
Straub was initially adamant of not having anything to do with ACR but decided to change his strategy and work out a deal with ACR and the Bank of New York Mellon. Straub plans to lease out the former Revel casino to casino operators on a thirty year lease and plans to open part of the property during the summer of 2016.
In a statement, Glenn Straub said
It's not going to be the old Revel. But now we can talk to casino operators and tell them we're interested in a 30-year lease. No one would want to sign a lease under the old circumstances when the future of the property was so uncertain.
The new deal is expected to be signed by all parties before the 2nd of December and will result in Straub paying out $30 million while ACR will pay $15 million into an escrow that will be utilized to pay bondholders in the power plant. Straub will get ownership of the power plant and an ACR corporate affiliate will have ownership of a co-generation power plant that will be situated within the central utility plant and be responsible for disconnecting and removing all equipment.
The U.S. District Court Judge Jerome Simandle who had presided over the proceedings for all these months was very surprised that a settled had been reached and stated that he was very pleased as this decision will benefit Atlantic City.