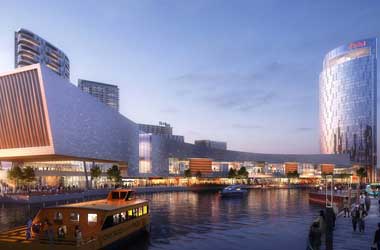 Summary
Chicago Mayor Lori Lightfoot has selected Bally's for a casino license
Bally's will invest $1.7 billion to develop its Chicago Casino Resort
The project includes a 500-room hotel tower, as well as food, leisure, and gaming amenities
After decades of waiting, Chicago, Illnois will finally have its first-ever casino, and it will rise at the Chicago Tribune Publishing Center in River West.
The license bid was awarded to Bally's project after the months-long casino license bidding process came to a close.
Announcing her top pick, Mayor Lori Lightfoot said Bally's $1.7 billion casino project will create thousands of jobs for Chicago, provide more funds for the city's pension programs, and play a vital role in building a bright financial future for the city. Officials said it was the only proposal that met or surpassed the casino-selection committee's core goals.
Bally's outclassed the other bidders in terms of overall financial offer, and the lack of a competing casino in the area has also been one of its selling points.
Additionally, Bally's also managed to reach an agreement with the Chicago Federation of Labor (CFL), with its jobs scheme designed to benefit the lowest-income neighborhoods and those with high unemployment rates. Bally's proposals also include a unique crowdfunding initiative that provides opportunities for small investors.
Mayor Lightfoot said Bally's will transform Chicago into a premier entertainment district that residents can take pride in. Bally's River West proposal outshined the other two finalists – Hard Rock's One Central and Rush Street Gaming's Rivers at the 78.
Bally's Corp Chairman Soo Kim said they're excited to build a world-class gaming and entertainment spot that the city of Chicago truly deserves.
Bally's Chicago Casino Proposal
Bally's Chicago casino will be home to a 3,000-seat theater, a hotel tower with 500 rooms, multiple restaurants, and cafes, and an amenity terrace with a fitness center, pool spa, and sun deck. The project also includes a pedestrian bridge and an extension of the Riverwalk. Customers will also have access to an outdoor park and music venue.
Casino patrons will enjoy a huge gaming area that will house 3,400 slots and 170 game tables.
The casino development will contribute approximately $200 million in annual tax revenue to Chicago, a portion of which will be used to fund police and fire pensions. Bally's is planning to open a temporary casino at the site of the Medinah Temple.
All parties involved will now negotiate a Host-Community Agreement which will then be assessed by a special committee. The project will need approval from the City Council and the Illinois Gaming Board before construction and development can commence.