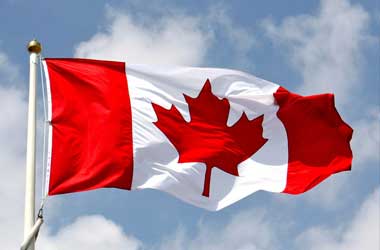 A number of major sports leagues in the United States expressed their full support for Canadian legislation that seeks to allow single-game sports wagers across the nation.
In a massive show of public support, the National Basketball Association (NBA), Major League Soccer (MLS), the National Hockey League (NHL), Major League Baseball (MLB), and the Canadian Football League (CFL) backed the Canadian Gaming Association in their push to get a federal law that would legalize betting on single sports events.
The statement sent out by these major leagues was sent to the following Canadian government officials: Prime Minister Justin Trudeau, Finance Minister Bill Morneau and Justice Minister David Lametti.
The push could be result in an amendment to the Criminal Code of Canada to decriminalize single-game bets.
The current sports betting law in Canada stipulates that punters can only make accumulator bets with a minimum of three bets on distinct events in order to win. This parlay requirement was enacted in 1995, and is being eyed as one piece of Canada's $10.25 billion illegal sports betting market every year. Illegal single-game bets are estimated to lose Canada almost $10 million annually in potential earnings.
As more states in the US offer legal sports bets, some Canadian government officials are worried that much-needed revenue is being received elsewhere. Canadians provide a steady source of income for sportsbooks in New York State, New Jersey and Pennsylvania, contributing millions per year to those states.
Waugh's Bill Spearheads Legal Push for Single-Game Bets
Kevin Waugh, a Conservative member of Parliament, is spearheading the removal of this parlay with his private members bill. The bill called the Safe and Regulated Sports Betting Act would allow licensed operators to offer bets without parlays.
A group of five Parliament members are reportedly backing Waugh's initiative. The group wrote a letter that praised Waugh's bill, stating that it was the best way for Canadian punters to bet on sports. Noting the prevalence and size of Canada's black market for sports bets, the group urged immediate action from the government to institute single-game bets in order to recoup some of the revenues lost to illegal sportsbooks.
An additional advantage of legalizing single-game bets is that the government can more readily regulate the sports betting industry, compared to the black market, or to Canadians crossing the border and placing sports bets in the United States.