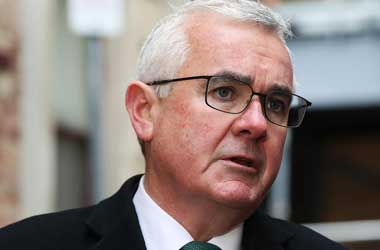 The Australian Parliament is looking to tighten laws around the use of stolen money in gambling and betting activities across the country. Based on research on betting behaviour, Federal Independent MP Andrew Wilkie notes that stolen money plays a big part in gambling addiction.
According to research carried out by the Journal of Gambling Studies, a majority of gambling addicts resort to illegal means to obtain money for their habit at least once in their lifetime. When they get caught, they have to face the consequences. Contrarily, it has been observed that betting companies are not being held accountable for accepting stolen money from their customers.
A new bill titled 'Making Gambling Businesses Accountable' has been tabled by Andrew Wilkie has been proposed. Should the bill be approved, it would make changes to Australia's Anti-Money Laundering and Counter-Terrorism Financing Act. The Bill seeks to hold gambling operators responsible for accepting stolen funds from bettors.
Andrew Wilkie
The bill uses the term stolen property definition from Australia's Criminal Code which will allow the Federal Court to hold gambling operators responsible for paying back the original victim of all the funds spent at the casino. The bill argues that pawnbrokers are punished in Australia for selling stolen goods and the same rules should apply to casino operators.
AUSTRAC Will Monitor Gambling Operators
As per the new bill, gambling companies must report to AUSTRAC any suspicious gambling activity including players who are using stolen money. AUSTRAC is a government financial intelligence agency that deals with suspicious and illegal financial transactions.
Lauren Levin, Director of Policy and Campaigns at Financial Counselling Australia noted that the Bill will make gambling operators more responsible in terms of who they allow at their casinos. Casino operators