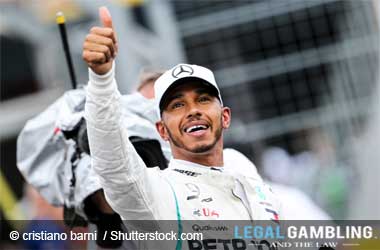 British F1 driver Lewis Hamilton won his sixth F1 Championship after winning the U.S. Grand Prix (as we predicted). His feats on the F1 circuit are now only second to Michael Schumacher who has seven Grand Prix titles. While Lewis Hamilton will certainly go into the F1 Hall of Fame one day, he sadly does not get the recognition that deserves back in the UK.
The Brit admitted that this season was the most challenging in his 13 years on the F1 circuit. He has had to face numerous challenges this season and at one point looked like he might not end up winning his sixth championship.
However, Hamilton used both his talent and experience to finish the season strong and did not leave it to the final two Grand Prix's to decide the winner.
Autosport
This is the third consecutive F1 Championship that Hamilton has won and he believes that he can still get better. Team Mercedes praised him for another fantastic season and stated that Hamilton's continued push to improve himself is what keeps him ahead of the other drivers.
To give you a comparison how dominant Hamilton has been this season, we can compare his performance with his Mercedes teammate Valtteri Bottas. After the U.S. Grand Prix, the two drivers had raced a total of 60 times together and won a total of 37 races combined. When you break the numbers down, you will see that Hamilton has won 30 out of the 37 races which speak volumes of the talent and skill he possesses.
Schumacher's Record Could Fall
Hamilton has never openly stated that he wants to surpass Michael Schumacher's record but that is clearly something that he would like to accomplish. His father who is clearly one of his biggest fans believes that his son will not only break Schumacher's record of 7 F1 Championships but go beyond and set a new record.
Anthony Hamilton said that he pointed out to his son that he is only 34 years young and had at least another six years left in him to set a record that will be very hard to beat. Anthony pointed out that long as Lewis feels young and fit, and enjoys what he is doing, he will continue to enjoy success on the F1 circuit.
Hamilton has two more races left (Brazil and Abu Dhabi) this season and is keen to finish the season on another winning note!