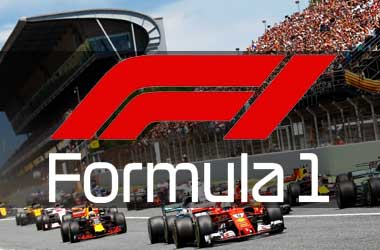 The 19th race of 2019 Formula 1 World Championship is set to take place this November 3, 2019, at the world-renown Circuit of the Americas, located in Austin, Texas.
The United States Grand Prix has been held in the United States on and off since 1908 when it was known simply as "American Grand Prize", a few years later, the race became a part of Formula One Championship. This year will mark the 49th time Grand Prix race will be held in the USA and the eighth running of the race at Circuit of the Americas. Before that, the race was held at Indianapolis (2000-2007), Phoenix (1989-1991), Watkins Glen (1961-1980), and a combination of Riverside, Sebring, Savannah, Milwaukee, Santa Monica and San Francisco in between 1960 and 1908. Meaning Austin is the tenth venue to host Formula 1 races in the USA.
The Circuit of the Americas, which will host the 19th race of the season is in eyes of many drivers, teams and fans one of their favourite and most exciting tracks of the season. That is partly due to the unique build of the track which offers some of the best corner combinations out of all tracks on the F1 schedule. It might not be the objectively best track of the Formula one schedule, but it most certainly is one of the finest modern tracks out there.
Best Sports Betting Sites For United States GP 2019
Looking back at last year's race at Circuit of the Americas, we witnessed an upset win from Kimi Räikkönen, who earned his first win since 2013 Australian Grand Prix. Finishing behind him was Max Verstappen, who claimed his first career podium in Texas and Lewis Hamilton at third.
With that we covered the basics about the track, its history and previous result, meaning it's time for us to look at the current betting odds, favourites and a dark horse pick for the 2019 United States Grand Prix.
The Inside Line
Drivers To Watch Out For
* Odds have been provided by Bovada and are accurate as of 24/10/2019
Lewis Hamilton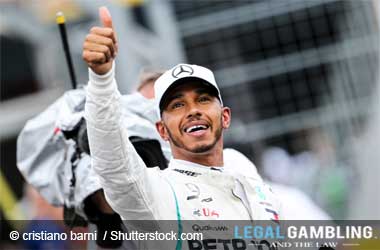 Mercedes have not been the most dominant team in the qualifications, however, with the combination of great strategy and good race pace the Silver Arrows managed to clinch victories in last three races.
In Russia, it was Hamilton who came out ahead of his opponents, Japanese Grand Prix belonged to his teammate Bottas, whereas Mexican Grand Prix saw Hamilton claim his 10th win of the season.
It's also worth noting that with Bottas' triumph in Japan, Mercedes claimed their sixth consecutive constructors' championship, only further proving their dominance on the track.
Hamilton will arrive at the USA as the leader of the drivers' championship standings with 74 points to spare ahead of his teammate Bottas, meaning that if he scores four or more points, the Briton will be crowned the World champion for the sixth time in his career. Suffice to say, the pressure is on him to perform and while he does not need to win here, we can be sure Hamilton will want to finish this season in style.
And it's hard to deny his chances of doing just that, seeing how he holds an impressive record at Austin where he won five times in the last seven races. Only two times he did not win was in 2013 when Hamilton finished fourth and last year, when he finished third.
Odds to win: 2.87
Charles Leclerc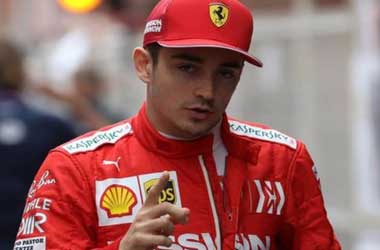 The Ferrari star will arrive at Texas with 236 points under his belt, meaning his dreams of claiming the title are long gone. That said, his chance of finishing top three are still very much alive.
Leclerc can't afford to drop the ball this weekend, seeing how he is barely six points above Vettel in the drivers' standings and 16 points above Verstappen, both of which will look to dethrone Leclerc and claim the third spot.
Leclerc won the Italian Grand Prix in early September but unfortunately failed to repeat that feat in the races that followed. Looking back, Leclerc finished fourth in Mexico, which was an unfortunate result, seeing how Ferrari led twice but made mistakes that ultimately cost them the race.
It's safe to say Ferrari have come strong in the second half of the season, claiming a win in Belgium, Italy and Singapore. However, if we are completely fair, Ferrari have been well off Mercedes' pace this season.
While it's not wise to underestimate Leclerc or Ferrari for that matter, we don't feel confident saying the Prancing Horses can make something happen here.
Odds to win: 3.00
Sebastian Vettel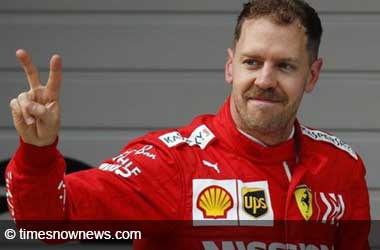 Sebastian Vettel impressed everyone in Singapore, where he claimed his first win of the season and even managed to claim the second-place finish in Japan as well as in Mexico, clearly showing he still "has it".
That said, there is a huge gap between putting up solid results and winning the race and we have to ask ourselves: does Vettel have the strength to jump over that gap in the United States?
Vettel won in Texas in 2013 on his way to the title, however, failed to see the same success in the years that followed. That said, he managed to finish in the top four in his last four visits to the Lone Star State, which includes a third-place finish in 2015 and a second-place finish in 2017.
All in all, we can trust Vettel to continue his solid form and put up a show for the American fans this weekend, but when push comes to shove, we can't see him finishing above Hamilton.
Odds to win: 4.50
Dark Horse: Max Verstappen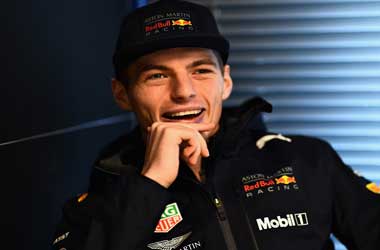 Max Verstappen lost his third place in the drivers' standings and he will be eager to claim it back from Leclerc or come close to that this weekend at Texas.
As far as Mad Max's recent results are concerned, the Dutch driver finished fourth in Russia, crashed out of the race in the Land of the Rising Sun and finished sixth in Mexico.
He has yet to win a race at Circuit of the Americas, however, he did finish among top four in his last four visits to COTA. His best result thus far was a second-place finish last season, despite starting as 18 on the grid. It goes without saying that was an admirable achievement from the Dutch driver and in our eyes a strong indicator he could make something happen this weekend.
Odds to win: 5.50
Our Prediction
All things considered, this weekend will be the time for Lewis Hamilton to shine as he looks to claim his sixth World champion title. At this point, he is more or less guaranteed to win the title, seeing how he only needs to finish among top eight to do so. That being said, it would be silly to expect Hamilton to approach this race less seriously as he would any other race.
While we have mentioned Ferrari drivers are not to be underestimated, looking at the recent races, we feel like Mercedes has a much better strategy and overall approach to the races, which only strengthens our belief this race is Hamilton's to lose.
Adding to that, we have to give some attention to Max Verstappen, who will arrive at Texas hungry for a solid finish. And while he has not impressed in Mexico, the Circuit of the Americas seems to be a track that suits him. We expect urgency to inspire efficiency and with that, we will trust Verstappen to claim his second podium here.