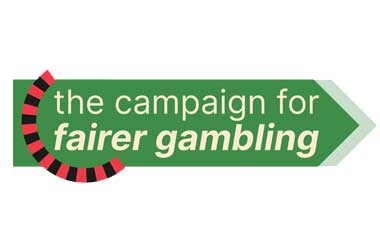 Summary
The Campaign for Fairer Gambling initially focused on the UK gaming market
Founder Derek Webb says the new focus will be on the US gaming market
Campaign will look to address bad practices, improve gambling legislation and reduce problem gambling
Derek Webb was the man behind the 'Campaign for Fairer Gambling' which was launched to address the growing rise of problem gambling and archaic legislation that allowed UK licensed gambling operators a free hand and exposed vulnerable Brits to gambling harm.
The Campaign for Fairer Gambling did play its role in making significant changes to the gambling industry in the UK. Now that the UK has released a White Paper to bring changes to its gaming legislation, Webb has decided to relaunch the Campaign for Fairer Gambling and target new markets.
U.S Gambling Market On The Radar
The U.S gambling industry has grown exponentially ever since the Professional and Amateur Sports Protection Act of 1992 (PASPA) was over turned in May 2018. The ruling allowed individual states to pass legislation to legalize sports betting and online casino games and since then over 30 states have done so.
Webb believes it is time for the Campaign for Fairer Gambling to take an international approach and one of the main markets on his radar is the United States. Webb points out that multiple states have pushed forward with gaming legislation without due diligence as they were in a rush to get gambling legalized and bring in more revenues into their coffers.
Webb alleges that many states have poor gaming legislation as they did not take best practices from legalized markets into consideration, do not have sufficient protection in place to protect vulnerable gamblers and are not very strict in penalizing operators who breach gaming regulations.
Campaign for Fairer Gambling Will Focus On Key Areas
The Campaign for Fairer Gambling will look to work on key areas such as gambling legislation, incorporating best practices from international gambling jurisdictions, putting in place tools and protocols to provide better protection to vulnerable gamblers and help reduce the rate of problem gamblers.
Webb will use the success of the Campaign for Fairer Gambling in the UK as evidence to push for changes in the United States and other countries. Imperium Global Advisors based out of Washington D.C. has been retained by the firm to offer federal advice in the United States.