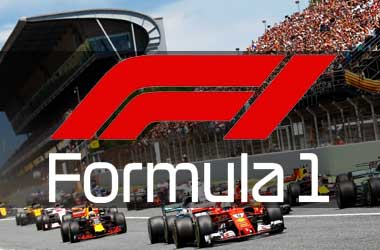 Formula 1 CEO Chase Carey has affirmed that they have successfully revised the 2020 racing calendar, allowing teams to resume racing safely in the midst of the COVID-19 pandemic. Before the new calendar, four F1 races were cancelled: the Australian, Monaco, French, and the Netherlands Grand Prix.
The new F1 season will start at the Austrian Grand Prix, to be held on July 5 at the Red Bull Ring—a second race will run there as well the following week. In the week after, the Hungarian Grand Prix will take place. After the three back to back races, the F1 schedule will take a break, before commencing with two races at Silverstone, then a Barcelona race for the Spanish Grand Prix.
The Belgian Grand Prix will take place towards the end of August followed by the Italian Grand Prix in Monza a week later on September 6. The Italian Grand Prix is the last race on F1's released 8-race calendar.
Formula 2 and Formula 3 will support all the races.
RT America
Since there are a lot of contingencies with the COVID-19 pandemic, F1 will still take some time before confirming the entirety of their racing calendar. According to F1 sources, they should be able to publish their calendar in the next few weeks. F1 hopes to finish a series of 15-18 races by the time they plan to conclude their season on December. It is expected that the 2020 F1 season will conclude its season in Abu Dhabi and Bahrain.
As of now, F1 has confirmed that all races are expected to be held with no spectators being able to witness the action. However, F1 has indicated that, as soon as the COVID-19 situation winds down, they will start looking for ways to reintegrate fans into the races.
Full Schedule Contingent on COVID-19 Situation
According to Carey, the health and well-being of everyone involved in the races continues to be the number one priority for F1. The amended F1 calendar reflects F1's drive to conduct all their races responsibly in the soonest possible time. A number of safety protocols have already been instituted to prevent the spread of COVID-19, including regular swab tests and protective equipment.
Carey stated that he is pleased at being able to confirm the first eight races of the new F1 calendar, adding that he is excited to release the full schedule once they decide on the next steps.