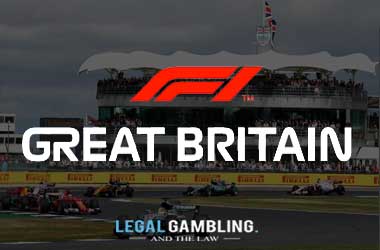 UK Prime Minister Boris Johnson is reportedly making the British GP a top priority for his administration, as he is keen on getting the sports market up and running in the country. There are reports floating around stating that PM has instructed his ministers to exempt Formula 1's (F1) travelling staff and teams from the nation's quarantine restrictions.
Come June 8, there will be a 14-day quarantine period for all individuals arriving in the UK. The only exemptions are personnel connected to essential businesses, such as drivers of supply trucks and those who are involved in the fight against COVID-19.
F1 races require large numbers of personnel and they will also have to go through a 14-day quarantine period once they enter the country. This is a price that F1 and its teams may not be willing to pay and hence they might get a helping hand from the UK PM.
Staff and participants of international sports have so far been excluded from the exemption list, despite government efforts to resume sports in the UK—possibly due to fear of pressure from business sectors who also seek exemptions. More exemptions could be added to the list on June 29, when the rules are scheduled to be reviewed.
Garnering an exemption for F1 personnel would assist foreign teams such as AlphaTauri, Ferrari, and Alfa Romeo enter the UK for races, as well as smooth the path for local teams to travel in and out of the country for races.
There is now a push to hold the two Silverstone races and F1 is keen on proceeding with these two races as their way of supporting the UK's motorsport scene. It would also benefit F1, as these two races would allow the possibility of a 2020 World Championship.
F1 Unable to Commit to British GP Dates
A spokesperson for F1 expressed confidence that everything will line up, adding that F1 is continuing to hold discussions with government leaders on how to conduct their races safely for all. However, even if F1 staff are counted as exemptions after the June 29 rule review, there is still a lack of lead time for the intended Silverstone dates of July 26 and August 2, which has prevented F1 from fully committing to either date. Germany and Hungary are both in contention as alternatives.
A confirmation ahead of time stating that the exemption will be granted could allow the Silverstone races to go on as planned. According to circuit chief Stuart Pringle, the British races could also be conducted in late August. Pringle noted that setting a date for the races is a secondary concern to securing permission from governments to conduct races.
Pringle said that once the UK government agrees to the quarantine exemptions, the question of dates should be able to resolve itself quite easily.