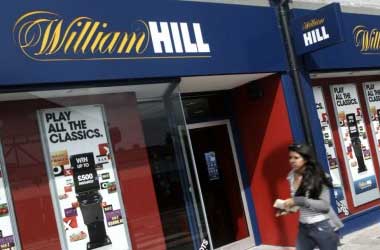 William Hill has gone on record to state that the government's measures against problem gambling and it's clampdown on fixed-odds betting terminals (FOBTs) will lead to a significant drop in full-year profits.
Taking into account the tough high street conditions, coupled with an increase in taxes, the UK bookmaker now expects its full-year profits to fall to between £225 million and £245 million — much lower than the £291.3 million the company made last year.
William Hill said it suffered losses in the wake of October's football results and had a poor run during the summer's horse racing. This is despite benefiting from the final stages of the World Cup.
The bookmaker also said its online profits would be down £20 million from its initial forecast. Next year, it would fall by £25 million. The downgrade is partly due to an increase in remote gaming duty (RGD). The government recently announced that it will increase RGD from 15% to 21%.
As part of stringent measures to tackle gambling addiction and prevent money laundering, the government has ordered bookmakers to conduct a series of checks on online customers, which led to William Hill closing several accounts. This has hit profits badly, as some customers are now shifting to alternative betting firms.
Massive Fines
In February, the firm was slapped by a massive £6.2 million fine by the UK Gambling Commission (UKGC) for failing to deal with money laundering. William Hill allowed financial transactions linked to criminal activities according to the UKGC investigation. One customer was also found to have been using stolen money from his employer to fund his gambling addiction, while another customer swindled money from elderly victims.
William Hill said it is planning to close up to 900 betting shops, as a result of the government's decision to reduce its maximum stakes on FOBTs to just £2. The firm has recorded £820 million in losses for the first half of 2018.
William Hill Turns To US Sports Betting Market
Chief Executive Philip Bowcock said the company has been undergoing significant changes over the last two years, and has been making efforts to improve its digital business and financial flexibility in preparation for key changes in gambling regulations.
As William Hill deals with significant losses as a result of the clampdown in the UK, the firm is eyeing the highly-profitable sports betting market in the US. William Hill is the only firm to take sports bets in the first five states that allow regulated sports betting which include Nevada, New Jersey, West Virginia, Delaware and Mississippi. Bowcock said their goal is to serve customers in every state.