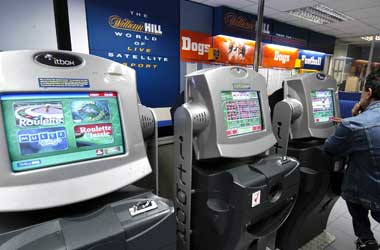 Fixed-odds betting terminals (FOBTs) in the United Kingdom have just been hit by a crippling blow as the government mandates a maximum stake of £2 on each machine.
The UK Culture Secretary Matt Hancock said that the government decided to crack down on FOBTs despite the warnings of those in the betting industry.
This was met by the industry announcing that around 21,000 people would be losing their jobs because of the decision.
The UK Gambling Commission (UKGC) had earlier recommended a limit of £30 or less. This was a reasonable amount for the non-slot machine FOBT games, which featured games like roulette. However, the government decided to be a lot harsher and bring it down to £2.
Right now, users can gamble up to £100 every 20 seconds on FOBTs. According to those campaigning against FOBT's, these machines can be dangerously addictive and can result in people losing a lot of money on them.
In a statement, Mr. Hancock said
When faced with the choice of halfway measures or doing everything we can to protect vulnerable people, we have chosen to take a stand. These machines are a social blight
The harsh £2 limit is actually the best that the government can do besides an outright ban. Even setting the maximum at £10 would still leave gambling addicts a chance to potentially devastate their finances. By reducing the stake to a more affordable £2, even if the gambler keeps on betting, it would take a long time before it becomes financially damaging.
Many people expressed pleasure at the very harsh limit placed on FOBTs, as they believe these measures will now help problem gamblers and stop families from being damaged from gambling addictions.
5 News
UK Gambling Industry To Feel Impact
On the other side of the argument, the Association of British Bookmakers (ABB) say that this decision may be financially devastating to the gambling industry. Their estimates say that the Treasury will lose £1.1 billion in tax revenue by 2020, along with lowered revenue from horse racing. Overall, the ABB estimates more than 4,000 shops could close because of this decision. Earlier this year we reported the Centre for Economics and Business Research believed the impact of such a limit would not hurt the UK bookmakers.
UK gambling giant William Hill expects their revenues to drop by 35 to 45 percent. They can potentially lose £100 million in profit due to the FOBT decision. It doesn't help that along with the harsh stake limits, the government also announced tougher rules for internet gambling. This includes new spending limits depending on the age of the gambler.