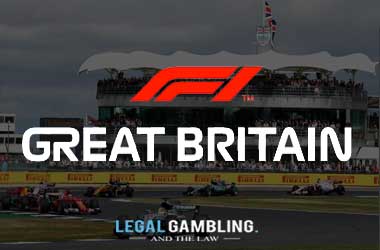 Stuart Pringle, Silverstone circuit boss has essentially confirmed to ticket holders that, if the British Grand Prix were to push through, the race would be held with no fans in the stands.
While no concrete plans have been released to the public, Silverstone is expected to host two races. The adjusted schedule is likely to emerge in the coming days.
Pringle recently said that due to the COVID-19 pandemic and the resulting guidelines issued by the UK government to combat the coronavirus' spread, it is impossible to stage the British Grand Prix with fans watching in the stands. Pringle stated that his main responsibility is to ensure the safety and well-being of everyone involved in the race, and with that in mind, is unable to approve any fan attendance for races in the foreseeable future.
While the track is making good on its promise to support Formula 1 racing, Silverstone expressed that they cannot take on the risk of a race open to the public.
Sky Sports F1
The British Grand Prix is still up in the air, but the current signs appear to be positive. Which should help those F1 teams which maybe suffering during this period due to financial uncertainties. According to Pringle, they are working with the Department for Digital, Culture, Media and Sport to formulate a plan for an F1 event staged behind closed doors.
Should the 2020 Formula 1 Pirelli British Grand Prix push through; fans will still be able to watch the race on television, live on Channel 4 and Sky.
Ticket-holders will have the option of having their passes replaced with a 2021 British Grand Prix ticket, or a full refund. Pringle also announced that thousands of tickets will be given away for the 2021 event to NHS workers and other frontliners.
French Grand Prix Cancelled
Organizers have quelled any rumors that the French Grand Prix will be held this year, stating that the race has been cancelled for 2020. It is the 10th race this year to be affected by the COVID-19 pandemic.
Eric Boullier, Managing Director for the GIP Grand Prix de France- Le Castellet, they are looking ahead to 2021 for the next F1 Grand Prix and will most likely hold it in the Région Sud.
The Chairman and CEO of Formula 1, Chase Carey, expressed his support for the decision of the French organizer, stating that they are looking forward to staging a comeback next season.