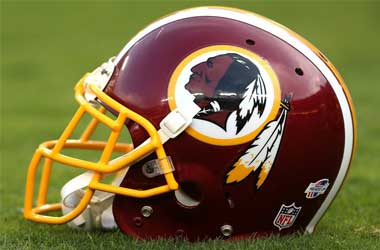 The Cleveland Indians which is one of the franchises in Major League Baseball (MLB) recently announced that they would no longer sport their Chief Wahoo logo on their 2019 uniforms. The Indians decided to drop the Wahoo logo as it was viewed as racist and offensive. The move was endorsed by MBL Commissioner.
The spotlight has now turned on the Washington Redskins which is an NFL team. The use of the word 'Redskins' is in reference to Native Americans and some believe that the term is quite derogatory. The team has been using the Redskins name since 1933 when the name was changed from the Boston Braves to the Boston Redskins. The name was changed by then team owner George Preston Marshall to avoid confusion since there was a baseball team with the same name in the area at the time.
ESPN
There is a bit of pressure on Washington Redskins owner Dan Snyder to make a change to his franchise name but it is highly unlikely that Snyder will give into the pressure and make any changes. NFL Commissioner Roger Goodell was recently asked the question but did not give a clear answer and place the ball in Snyder's court.
In a statement, Goodell said
I think the interesting thing is Dan Snyder has really worked in the Native American community to understand better their perspective. And I think it's reflected mostly in a Washington Post poll that came out in the last year that said over nine out of 10 Native Americans do not take that in a negative fashion, the Redskins logo or the Redskins name. And they support it
It is interesting to note that in the case of the MLB, it was Commissioner Rob Manfred who had pushed Indians team owner Paul Dolan to drop Chief Wahoo from the team's uniforms. Goodell was asked if he would follow a similar strategy and get Snyder to make the name change but the NFL Commissioner played it safe and carefully evaded the question.
To date the debate over the Redskins team name has been a mixed bag of reactions. There are many in the Native American community who take pride over the fact that an NFL franchise makes reference to their community while others oppose the use of the name and find it offensive. The Navajo Tribe National Council is one of those opposed to the 'Redskins' tag.
However it does not seem very likely that Snyder will drop the name tag as Commissioner Goodell does not seem to have a problem with it.