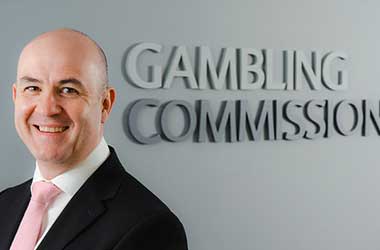 Summary:
Rhodes addressed delegates at the IAGR Conference in Botswana
He said collaboration between regulators is crucial in fighting illegal online gambling
UKGC has intensified its campaign against the black market, and it has so far delivered positive results
The UK Gambling Commission (UKGC) has once again highlighted the importance of collaboration between regulators in addressing the key challenges associated with online gambling.
Speaking at the International Association of Gambling Regulators (IAGR) Conference held this week in Gaborone, Botswana, the UKGC's Chief Executive Andrew Rhodes stated that while gambling authorities around the world adopt different regulatory approaches and practices, they often face the same challenges and issues, especially when it comes to curbing the black market.
UKGC at the Forefront of Strengthening Regulatory Collaboration
Rhodes emphasized that the online gambling industry is an "international business", with many operators now present in multiple jurisdictions. This means the UKGC and many of its counterparts regulate the same gambling firms and should therefore strengthen their cooperation as they strive to achieve their common goal of making gambling safer, fairer, and crime-free.
Rhodes shared some insights into what the UKGC has been doing so far in that aspect, revealing that the Commission recently led a roundtable with nine US and Canadian jurisdictions which represent more than 60% of the market in North America. The meeting was aimed at establishing "clear working relationships" to help each of the participating agencies become more effective in their roles, Rhodes added.
The UKGC continues to work hard to build and strengthen its relationships with its international counterparts, maintaining its commitment to building a culture of sharing best practice between regulators. Rhodes stated that while they are always keen on sharing their experiences with other regulators, they also want to learn and get great ideas from them.
Rhodes' remarks on international collaboration coincide with an earlier statement from the Commission's Executive Director Tim Miller who also spoke at the recently-concluded Global Gaming Expo (G2E) event in Las Vegas.
UKGC Black Market Interventions Delivering "Rapid Effect"
In his speech, Rhodes also talked about the steps taken by the Commission to combat illegal gambling, such as increasing their level of engagement with payment providers and financial institutions, working with internet service providers and social media networks, as well as engaging with licensed UK operators regarding the activities of their affiliates.
By doing these and several other measures, the UKGC aims to stomp out illegal platforms that target British customers.
Rhodes said their efforts have had a "rapid effect", as reflected in the 500% increase in enforcement actions taken by the Commission between 2021-22 and 2022-23. Additionally, the agency also managed to block more sites and significantly decreased traffic to the biggest illegal platforms operating in the UK.