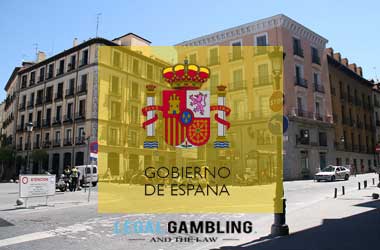 Licensed iGaming operators in Spain are not happy with the new draft regulations proposed by the Dirección General de Ordenación del Juego (DGOJ). The DGOJ has been under pressure to do more to stop the increase in the number of problem gamblers in Spain.
The DGOJ has come out with draft regulations that make significant changes to current gaming regulations. These new regulations are now open to the public to view and provide their feedback till August 09, 2021.
The most obvious change in gaming regulations is the proposal to get licensed gaming operators to impose responsible gambling measures at the start of each gaming session.
Currently, players in Spain have the option to use responsible gambling tools to impose both money and time spent restrictions on their gameplay, should they feel they are going overboard.
Under the proposed regulations from DGOJ, this will no longer be an optional measure. At the start of each session, the operator will be required to present players with a screen that will allow them to enter both the amount of time and money they want to spend per session. Operators will not be allowed to pre-populate the screen with an amount or time for players to select.
It will be up to each player to enter on their own, the amount of time and money they want to spend each session. Once they enter this amount, they will not be able to modify this number in the middle of their session. Operators will be required to send reminders to players during their session of how much time and money they have spent.
The idea is to keep players constantly aware of what is happening during their gameplay. Operators will not be able to use any promotional messages during gameplay and make misleading statements such as 'you came very close to winning'.
Players Must Be Presented With Stats
Operators will be required to give each and every player detailed data regarding their gaming sessions. Whether players want it or not, they will be given details regarding how much time they spent on the site per session, how much they spent, how much they lost, their balance history and overall account history.
The operator will also have to classify certain players as intensive players based on the proposed gaming regulations. These intensive players will not be allowed to use credit cards to fund their gambling sessions similar to what Australian Banks earlier this tear.