T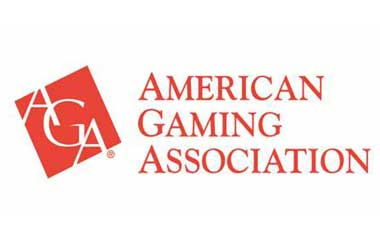 he American Gaming Association (AGA) recently stated that they are very confident of the possibility of the federal ban on sports betting being eliminated in the near future. According to Geoff Freeman, president and CEO of AGA, the current environment was suitable for them to push for the legalization of sport betting, an activity that has long been opposed by top sports bodies and most of the general public.
In a statement Freeman said,
This is really happening. There is tremendous demand and tremendous need for a regulated sports betting market. I think we're closer than at any point in the past several decades to making that a reality. With that said, there's a process here. We're committed to that process, which means working with the leagues and other interested parties to ensure alignment on all the key issues.
Sports betting has been illegal since 1982 for most U.S. states except four. The ban came in-force with the passage of federal law Professional and Amateur Sports Protection Act (PASPA). Officials from leading sports leagues like the NFL and NCAA had been in favour of the PASPA act during that point of time as the measure was essential to protect the games from corruption.
Since then some leagues have softened their stand. NBA Commissioner Adam Silver and MLB Commissioner Rob Manfred have said that they were ready to review the issue afresh.
Speaking to a media outlet, Manfred said that the MLB was now beyond the stigma associated with betting since it is a known fact that people gamble on sports whether allowed or not.
There are also indications that the American public at large has eased its opinion on sports betting. A November 2016 poll by Fairleigh Dickinson University found that 48 percent of the 1,000 surveyed supported changing the federal law banning betting. Only 39 percent opposed the idea.
The NFL however is still strongly opposed to legalizing sports betting. Commissioner Roger Goodell has called the possibility of betting becoming legal a major risk. He said that the NFL would continue to focus on ensuring the integrity of the games and ensure that nothing that happens on the field is influenced by outside factors.
The AGA has said that the ban only enables illegal and offshore betting operators to benefit. According to some estimates Americans wager nearly $150 billion illegally on sporting events every year. The AGA is hopefully that sports betting will be legalized during President Donald Trump's first term.