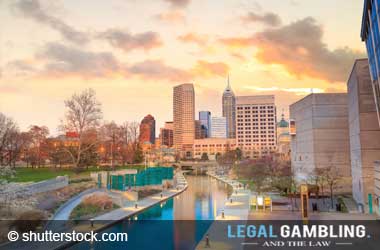 The 2019 NFL season is set to begin in September and sportsbooks across the country are eager to capitalize as many of them are running betting operations in America for the first full season since the Supreme Court overturned PASPA 1992 in May 2019. This was the federal law that banned sports betting in the country.
Indiana was one of the many states that passed new legislation that legalized sports betting.
The new laws state that sportsbooks in Indian can start offering sports betting from September 1 which is good news for sports betting operators as they can accept bets from NFL, collegiate and other international sporting events.
Indian has 13 casinos and all of them are eager to get their sportsbooks up and running in the first week of September to capitalize on the NFL season which starts on Sep 5. Most of them will be able to get their sports betting parlours up and running but the same cannot be said of their online and mobile betting operations as it will take a few more weeks to get sorted out.
RTV6 The Indy Channel
The competition between these 13 casino operators is fierce as they want to be the first sportsbook in Indiana to start offering sports betting options as the early launch will give them an edge over the competition. Indiana is not only looking to capitalize on its own betting market but also neighbouring states in the mid-west such as Michigan and Kentucky.
Online And Mobile Wagering
The key push will be for each operator to beta test and get approval for their online and mobile sportsbooks. The Indiana Gaming Commission has not mentioned a date as to when mobile and online sports betting operations will launch and has left it up to individual operators.
Market analysts expect more than 80 percent of all sports bets in Indiana to come from online and mobile bettors. Gaming regulators will allow only bettors who are over the age of 21 and physically present within state borders to place sports bets.
While there is a lot of enthusiasm surrounding the launch of legalized sports betting in the state, analysts suggest that betting operators will collect slim margins from legalized sports betting and the state will receive a combined $13 million in sports betting taxes based on the 9.5 percent tax rate imposed on sports betting operators.