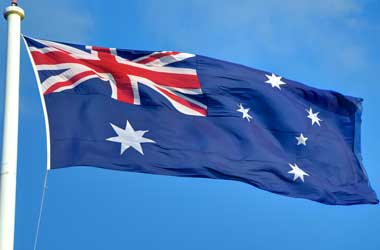 Australia has passed the Interactive Gambling Amendment Bill 2016 which means that online poker will no longer be legal in the country.
The bill was proposed by Australia's Minister for Human Services, Alan Tudge with the intention of plugging gaps in the existing gaming law. The Senate passed the bill this week after the House of Representatives cleared it earlier this year.
Under the terms of the new law online poker and casino games are now illegal unless their operations have been licensed by Australian authorities. It has also successfully closed a loophole that allowed live sports betting. The original gaming law bans sports betting but permits betting via telephone.
This loophole has been exploited by gaming services, offering betting via apps or click to call a phone feature on websites. The legislators have said that such in-play betting increases chances of match-fixing or spot-fixing of sporting events.
Liberal Democrats (Australia)
Liberal Democrats senator David Leyonhjelm has sharply criticized the bill stating that the ban particularly for online poker served no purpose. In a statement David Leyonhjelm said,
It's stupid. If you want to play poker, there are lots of opportunities in Australia, at casinos and tournaments. It's not as if there isn't a great deal of poker playing already, but they're just stopping it online. The whole world is online now.
He pointed out that the highly active pool of players in Australia would continue to play online through the use of measures such as a virtual private network or an offshore account. According to Leyonhjelm, the ban will only result in pushing people to use less trustworthy sites to play, which would increase the risks involved. He stated that it would promote black market operators since players are likely to access these websites and play after using various methods to circumvent restrictions.
Leyonhjelm noted that the UK allows in-play sports betting with the government gaining millions of pounds in gaming tax revenue. He highlighted that the UK's gaming system allows auditing of the betting industry which helps identify if any sports event had been rigged. By banning sports betting completely in Australia, authorities will not be able to rely on such tracking.
Online poker operators have been in anticipation of an online ban for some months now. Several gaming sites including 888poker and Vera&John have withdrawn from the market citing changes in business environment. PokerStars, the world's largest poker site has also previously stated that it would exit the market once regulations change.