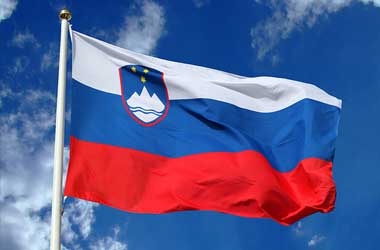 Slovenia's push towards online gambling has been vetoed. A recent bill that would have opened the Eastern European country up to online gaming using the provisions used by the European Economic Community has failed to get the required votes.
The main supporters of the bill point out that due to the limited choices for online gaming in Slovenia, people have turned to unregulated sites for sports betting and online gaming.
The bill was aimed at regulating and licensing the sports betting and online gaming industry. Initially, the bill was doing well. It passed the National Assembly with a vote of 35 in favor to 26 against.
The main driving force of the bill is from MP Branko Zorman. He first presented the bill back in January 2017 and has been pushing for it ever since. His main reason is that in his opinion, around 85% of the revenue generated by Slovenian sports betting was leaving the country because of unregulated foreign operators.
The National Council Commission for Economy, Crafts, Tourism, and Finance which is part of the upper house of the parliamentary system in Slovenia held a vote for the bill and the results were not in its favor. There were 30 legislators who voted on the bill and in the end it came down to 18 who voted against the bill while 12 were in support. This result puts an end to this iGaming bill.
Should pro-iGaming legislators decide to push forward with their plans in 2018, then the bill will need to go back to the National Assembly and get more than two-thirds approval if it wants to have a chance at success.
Legalizing Sports Betting Will Boost Economy
The sports betting market in Slovenia is controlled by a single company known as Sportna Loterija. If the bill had passed, it would have opened up the market to other companies, allowing for more competition on the market.
In Zorman's opinion, Slovenia should allow more sports betting providers to enter Slovenia so that the country would be able to tax the revenue and benefit from it. The proposed bill's main purpose was to create a licensing system that included a €500,000 annual licensing fee as well as more robust customer protections. The bill was also designed to ensure that sports betting providers would be paying taxes to the Slovenian government.
The move against the bill was headed by social care representative Boris Šuštaršič. He argued that the addition of more providers would lead to higher jackpot funds and lower concession fees. There was also the fact that opening up the market would have been very risky. It could have led to a collapse and would destabilize the funding that the operations of Sportna Loterija provided to various government programs.