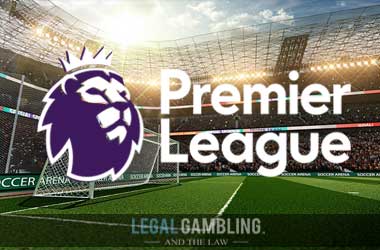 Summary
Fan backed review pushes UK Gov. to make multiple changes to sports reforms
New football regulator will now be established
Pro reformists push government to commit to a date to roll out these changes
The British Government has announced plans to establish an independent regulator in football that could impose sanctions on football clubs that infringe rules with other reforms. The announcement came after the Boris Johnson government supported the recommendations of a 2021 review of men's football, led by former Sports Minister Tracey Crouch.
The Premier League acknowledged the requirement for reforms but dismissed the need for a regulator. In March 2022, Premier League's Helen MacNamara had iterated the league's stance which was to use two football lawyers and an experienced football administrator to deal with problematic cases instead of a well-meaning, yet inexperienced individual. The endorsed fan-led review was conducted after several high-profile crises, like the failure of the European Super League, the sale of Chelsea despite the sanctions on Roman Abramovich, and the acquisition of Newcastle United in October 2021 by a Saudi firm.
The regulator will possess powers to investigate cases of financial oversight by football clubs and punish them accordingly. The new 'enhanced' owners and director tests will maximize the public's say in the running of football and would investigate sources of funding before a purchase. Bodies like the Professional Footballers' Association have welcomed the recommendations that advocate player welfare, especially for players with dimming careers. The PFA was eager to play a role in the new system that keeps the players in perspective.
The government has not announced any timeline for the reforms. The future laws for the game will be laid out in the white paper, due for publication in the summer of 2022. The white paper aims to protect football clubs as they are important assets for the British community. Culture Secretary Nadine Dorries emphasized the government's endorsement of the Crouch review and its relevance for the football landscape.
Crouch appreciated the government's support, but she was apprehensive about the unclear time period to implement the changes. Despite support from fans, any delay in sporting reforms could jeopardize football communities and clubs. While Crouch's recommendations demanded more support from the Premier League, the government endorsed a solution from the football authorities on financial redistribution.
Pro-Reformists Urge for Firmer Timetable
Groups like Fair Game and reform supporters like Football Association chairman David Bernstein and former Manchester United defender Gary Neville have backed the announcement while urging for a firmer timetable for the reforms without further delay.
If we take this at Face Value it's what the game desperately needs.The government support the implementation of the Fan Led Review recommendations.However why the delay?3 of my last 4 games
=United protest
=Oldham protest
=Chelsea half empty due to owners issue
It's needed now! pic.twitter.com/pAGQzmfkI3

— Gary Neville (@GNev2) April 25, 2022