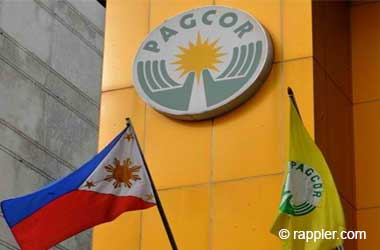 One of the gaming regulators in the Philippines, the Philippine Amusement and Gaming Corp (Pagcor) has stated that it has received 76 bids for offshore-focused online gaming licenses.
Around 25 licenses for offshore gaming operations will be released by Pagcor as a part of the new regulatory framework approved last month.
According to local media, head of Pagcor Andrea Domingo has said that the licenses will be awarded later this month. These licenses will be valid for a year.
In a statement, Domingo said,
It [the licence] will last for a year and they [licensees] know that we might be changing the rules and regulations after that.
Domingo stated that the operations in the first few months would enable the regulator to study the performance of the operators who have been allotted these licenses and regulations could be revised as needed. Referred to as Philippine Offshore Gaming Operators (POGO), these new operators will offer e-Casino games and sports betting to bettors from other nations. e-Casino games will include any product that operates on a random number generator device or any that are operated by live dealers.
Those interested in acquiring a license will need to pay application and processing fees worth US$40,000 to get a sports betting application and US$50,000 for an e-Casino application.
Once the license is allotted, the operator will need to pay an additional US$200,000 in case of an e-Casino license and US$150,000 for a sports betting license.
Domingo has informed lawmakers during a meeting of the House of Representatives' Committee on Games and Amusements, that Pagcor would be developing a manual that will detail regulatory provisions to ensure that it doesn't suffers any loss as a result of the expansion of online gaming ventures in the country. No details are yet available on what these regulations will be.
Pagcor had stated in September that it was keen to raise more funds by offering online gaming services to overseas players. The regulator anticipates that these operations will help it plug the losses that are likely to occur as a result of the closure of domestic online gaming operations.
Rodrigo Duterte, the Philippines' president had expressed his disapproval of gaming operations targeting local residents, which had triggered the crackdown. There are however indications now that government might allow limited operations for local Filipinos units, although they will be subjected to much tighter regulatory provisions and increased oversight.