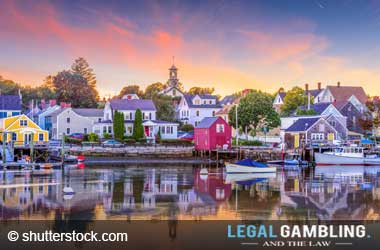 Summary:
Senate Bill 104 will be debated this week on the Senate floor
The Bill seeks to regulate online gambling in the state
If the Bill is approved, New Hampshire could launch online gaming on January 1, 2024
New Hampshire could become the latest state in the US state to embrace expanded gambling after a Bill seeking to legalize online gaming in the state made its way to the Senate floor.
Lawmakers are set to debate the proposal this week and if the legislation gains majority support, it will go to Governor Chris Sununu for approval.
Key Provisions
Senate Bill 104, introduced by Republican Senator Timothy Lang back in January, seeks to regulate online gambling in New Hampshire, with net proceeds going to a community college education scholarship fund. Under the Bill, an authorized online gaming bettor in New Hampshire must be at least 18 years old and physically residing in the state or otherwise allowed to place a wager by law.
The Bill would legalize "games of chance", including poker, baccarat, blackjack, roulette, craps and other style games. The legislation does not cover sports betting, fantasy games, historic horse racing and online lottery.
The Bill proposes a tax rate of approximately 35% of adjusted gross gaming revenue. It does not specify the exact number of licenses that will be granted, but there will initially be three to five authorized online gaming agents, according to the Bill.
New Hampshire's regulated online gaming market will open on January 1, 2024, and will be overseen by the New Hampshire Lottery.
Online gaming is projected to generate $6,750,000 in gross gaming revenue (GGR) during its first year of operations. That figure is expected to grow to $27 million and $40.5 million in 2025 and 2026 respectively. From those estimates, operators are expected to contribute nearly $26 million in total tax revenue to the state by 2026, with $24.5 million in total net revenue going to the scholarship fund.
Those projections are based on GGR generated by the existing online gaming markets in New Jersey, Michigan, and Pennsylvania, wherein it is assumed that an online gaming market reaches maturity after three years in operation.
Gov. Sununu Could Approve iGaming Bill
It remains unclear whether Gov. Sununu would support online gaming legalization as the governor has remained tightlipped on the matter. But the fact that sports betting was legalized under his administration gives online gaming supporters hope that the governor could sign the Bill into law.