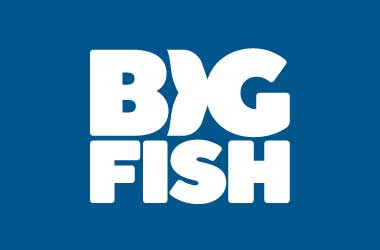 A judge has granted preliminary approval for the two class action settlements currently pending against the Seattle-based social casino company Big Fish Games.
The judge's approval means that the owners of the Seattle-based Big Fish Games—both past and present—will pay $155 million to recoup the payments made by their users over the years toward the company's social casino games.
The dispute arose in 2015 after Cheryl Kater sued Big Fish Gaming's parent company during that time, Churchill Downs. Kater's suit contended that Big Fish Gaming ran afoul of Washington state law due to the company's game Big Fish Casino offering virtual chips in exchange for real cash.
Kater's suit argued that these chips represented "something of value", and that selling them for money is an instance of illegal online gambling.
Big Fish Games operated Big Fish Casino and offered a series of purportedly free casino games that used virtual chips which players can earn by playing and winning, or purchasing them for real cash.
Kater's suit was initially dismissed by a US District Court judge in 2016. In 2018, however, a federal appeals court overruled this decision, stating that Big Fish Casino was in violation of Washington state's online gambling laws.
The suit names Kater, Suzie Kelly, and Manasa Thimmegowda as plaintiffs, and Aristocrat Technologies and Churchill Downs as defendants. Churchill Downs bought Big Fish Games in an $885 million deal in 2014. In 2018, Churchill Downs sold the company to Aristocrat for around $1 billion.
Churchill Downs is on the hook for $124 million, with Aristocrat footing the remaining $31 million. The settlement could bring about significant changes to how the casual games market works in the US, as in-app purchases are popular among the largest games to drive revenue.
Several lawsuits have popped up in the wake of the federal appeals court's decision.
Big Fish Gaming to Retool Games
As part of their settlement agreement, Big Fish Gaming has agreed to bolster its self-exclusion options for players who wish to stay away from their games. Furthermore, the company will also tinker with their games to ensure that players who lose all their virtual chips are still able to play without reloading with real cash.
Big Fish Gaming will pay its former players depending on how much they lost while playing games such as Jackpot Magic Slots, Epic Diamond Slots and Big Fish Casino.