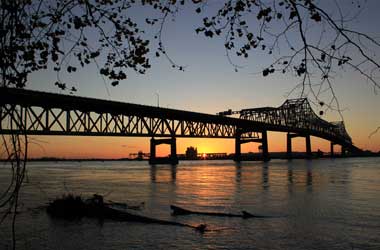 Mississippi was one of the few states that wasted no time in proceeding with the legalization of sports betting once the Supreme Court struck down PASPA 1992 in May.
Mississippi was quick to pass legislation and launched its sports betting industry in August 2018.
One of the main reasons why a number of state governments pushed for the legalization of sports betting was because it would provide them with significant revenue in the form of sports betting taxes.
Sports bettors in Mississippi have been very keen to bet on all of the sporting action taking place in the NBA, NFL, NHL and MLB.
They are estimated to have spent in excess of $116 million on sports bets at Mississippi casinos from August till November. Casino operators are expected to pay a twelve percent tax on all their winnings with a break up of 8 percent going to the state and the remaining 4 percent to the local government.
WJTV 12 News
Mississippi took $54,000 in sports betting taxes in August and things have started well. The state earned $188,000 in sports betting taxes in November and those numbers could increase if more casinos in the state launched sports betting services. Mississippi currently has 28 operational casinos and some of casino operators are still considering whether they should offer sports betting.
The state also receives taxes from individual winnings. Kathy Waterbury, a representative for the Department of Revenue stated that casinos withhold a 3 percent tax which is non-refundable and then remit the same to the state.
In a statement, Waterbury said this remittance to the state government is made on
winnings that are greater than $600 and the odds are greater than 300 to 1. If the winnings do not meet these thresholds, then the winnings are subject to income tax at the time of filing the annual income tax return. The winnings would also be offset by any gaming losses the individual incurred.
Casino Revenue Continues To Grow
Mississippi's casino industry has continued to do well in the current fiscal which commence from July 2018. The state has so far received $55.7 million in combined revenue on all casino winnings which is a 5.5 percent increase when compared to the same period last year.
The gaming regulator stated that this increase is mostly due to the legalization of sports betting since August 201