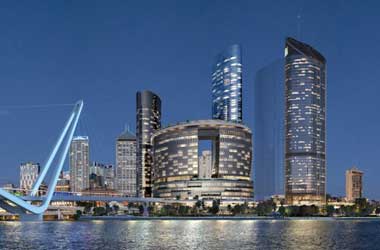 Summary:
Star Entertainment disclosed that Multiplex lodged an adjudication claim against DBC
It is separate from the Supreme Court claim that Multiplex recently filed against DBC
Both companies are suing each other over construction issues related to the Queen's Wharf project
Star Entertainment is facing yet another challenge after Multiplex Constructions Qld Pty Ltd lodged an adjudication application against Destination Brisbane Consortium (DBC), the joint venture behind the $3.6 billion Queens' Wharf integrated resort project.
It is owned 50% by The Star, 25% by Far East Consortium, and 25% by Chow Tai Fook Enterprises.
Multiplex Seeks Dispute Resolution via Adjudication
Multiplex, which is the contract builder for the Brisbane development, is involved in an ongoing legal dispute with DBC over issues with the construction of the Australian casino complex.
DBC is seeking nearly $360 million in liquidated damages from Multiplex, including $123.7 million in immediate payment for delays in the construction of the integrated resort. The latter fought back by filing a counter-claim worth as much as $420 million with the Supreme Court of Queensland.
On August 29, Star Entertainment revealed in a filing to the Australian Securities Exchange that DBC has been served with an adjudication application which was filed by Multiplex with the Queensland Building and Construction Commission.
Multiplex is seeking awards by the adjudicator for extensions of time, as well as entitlements to liquidated damages and other costs, and certification of stage completion under the design and construction agreement between Multiplex and DBC for the Queen's Wharf development.
The Star added that the adjudication application is separate from the claim Multiplex lodged with the Supreme Court. DBC is reviewing the application and intends to respond in accordance with the legislative process.
More Trouble for Star
Star Brisbane was originally slated to open in 2022 with an initial cost of $2.6 billion. But due to delays brought about by the pandemic, as well as a surge in construction prices, the launch had to be moved to April 2024, with the development now estimated to be around $3.6 billion.
The legal battle between both firms further puts the completion of the project at risk, representing another potential trouble for The Star after it posted a net loss after tax of $2.44 billion for the 2023 fiscal year. A significant portion of that figure accounted for an impairment charge related to its Sydney operations, as well as regulatory and legal obligations.