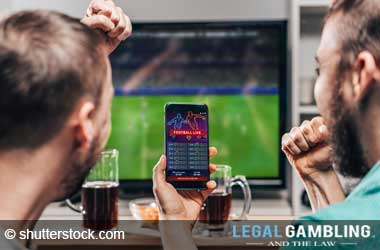 Summary
Online gambling operators will be required to use seven new taglines in their ads
Focus on getting Aussies to think about the potential consequences of losing a bet
Government under pressure do more, including banning gambling ads altogether
Australia has introduced new advertising rules for gambling companies, with online operators now required to use new taglines which will enable punters to consider the effects of losing a bet.
The new rules will also see the phrase "gamble responsibly" removed from all gambling adverts across TV, video, radio, print, digital, and social media platforms by March 2023.
The new policies will also apply to outdoor advertising and other promotional materials.
New Taglines for Gambling Advertising
Online gambling companies may choose from the following seven new taglines that will accompany their ads: "Chances are you're about to lose", "You win some. You lose more", "Imagine what you could be buying instead", "What are you really gambling with?", "Think. Is this a bet you really want to place?", "What are you prepared to lose? Set a deposit limit" and "What's gambling really costing you?".
The taglines must be given equal rotation over a 12-month period to avoid "message failure". In addition to the new taglines, the ads must also include a call to action encouraging customers to contact Australia's gambling helpline or visit its website for free and confidential support.
The new taglines were crafted following extensive research by behavioral experts in the last two years which was commissioned by the Department of Social Services. Social Services Minister Amanda Rishworth said the study found that the current tagline isn't effective enough in getting people to consider the negative impact of gambling and to reduce harm.
Rishworth said the new taglines were "evidence-based" and were developed after consultation with more than 800 people. Australians are the world's biggest gambling losers, recording gambling losses per capita of $1,276 each year. The rate of problem gambling among those that gamble online is higher at 3.9% compared to pokie players (1.4%).
All Australian states and territory governments have agreed to the new advertising rules which will be implemented under the National Consumer Protection Framework. The new changes will take effect in April 2023.
Government Must Do More
While the latest measure has been welcomed by gambling reformists and anti-gambling campaigners, there are calls for the government to do more to minimize the impact of gambling advertising.
Independent MP Andrew Wilkie, one of the most vocal supporters of gambling reform, said gambling ads must not be shown during the hours when children are expected to be watching. Wilkie also said the government must also consider implementing a total ban on gambling advertising.