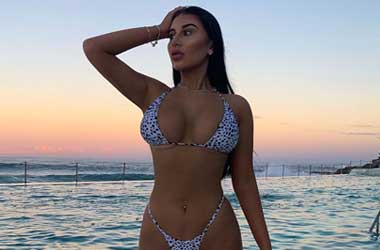 Summary
Aussie influence claims Sydney casino prevented her from entering
Mikaela Testa outfit deemed as inappropriate for casino entry
Testa continued to cause controversies with skimpy outfits
An Australian influencer claims that a Sydney casino wouldn't let her in because they found her outfit was inappropriate. According to OnlyFans model Mikaela Testa, casino security wouldn't let her in because that they she wasn't dressed appropriately. She was eventually allowed to come in after she made some modifications to her clothes so that it would be less sexy.
TikTok Influencer Protests
Her treatment at a Sydney casino went viral on TikTok when Testa decided to vlog about it. She said that she and her friends were going to play roulette at a casino when security stopped her. She then had to tie up her skirt with a hair tie so that her skin wouldn't show so much.
The video then had Testa and her friends flash the viewers with a handful of hundred-dollar bills. She revealed that they lost money but did win $700. While flashing her cash, she did point out that she wasn't promoting gambling with her post.
This isn't the first time that Testa has faced controversy with her outfits. Earlier in the year, she claimed that people were staring at her in disgust at a local Woolworths supermarket. She posted a video of the outfit she was wearing at the supermarket. It included a crop top, a denim mini skirt, a pink cardigan, and some clear high heels. She posted that her outfit upset every grandma in the supermarket and made her feel very anxious.
Notorious Influencer
Testa has over a million followers on Instagram. This makes her a big name in the influencer world and she continues to get quite a bit of interest because of her choice to share photos and videos of her in various sexy outfits. She ends up getting into different situations and controversies which tends to work out well for her as it goes viral and gets her more fans.
As for the Sydney casino involved in the incident, Testa didn't name it but rumours suggest that it was a Star Entertainment casino. Most casinos have a dress code and ask their patrons to keep that in mind in order to gain entry to the casino. However, what is deemed as appropriate and inappropriate for casino entry is still very subjective.