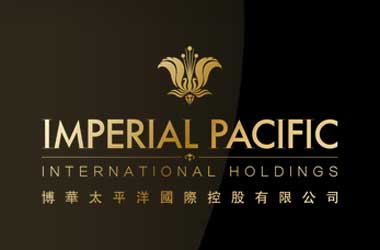 Imperial Pacific International (IPI), a casino operator out of Saipan, is currently the target of the US Treasury Department's Financial Crimes Enforcement Network (FinCEN), which detected anomalies with IPI's handling of the Bank Secrecy Act in their operations.
Edward Deleon Guerrero, the recently appointed chairman of the Commonwealth Casino Commission (CCC) believes that the IPI is trying in vain to delay FinCEN's possible probe. According to Guerrero, IPI has had a long history of ignoring payment demands from its contractors, but ignoring FinCEN may come with a larger price.
In their annual report for 2019, IPI noted that FinCEN had sent the company a letter informing it of potential violations related to the Bank Secrecy Act; FinCEN also noted that they are still deciding on the next course of action against IPI.
According to IPI, FinCEN had already conducted a BSA-related probe in 2017, and is currently seeking documents dated from October in 2016 up to today. IPI's annual report stated that the company is still trying to collate all the necessary documents and information for FinCEN.
A potential reason for IPI's inability to put out the required information is the Federal Bureau of Investigation's (FBI) raid on their offices in November, in which documents and storage devices were seized from their locations. The FBI has since stated that IPI is being investigated for potential illegal contributions to the Commonwealth of the Northern Mariana Islands' (CNMI) Governor, Ralph Torres, money laundering, wire fraud, and money laundering.
IPI's Long Public History of Financial Woes
According to Guerrero, IPI has no other choice but to respond quickly to FinCEN, as the watchdog will not likely be as easy to ignore as IPI's contractors.
IPI has had a long public history of being unable to pay vendors. Pacific Rim Land Development has won legal battles for $5.6 million in outstanding payments from IPI, while the Sardini Group sued IPI last week for unpaid fees—to the tune of $2 million—from work done in 2016.
IPI has said that it does not have the resources to pay Pacific Rim, warning that the company will have to close permanently if courts force them to pay. Earlier this month, IPI also lost their electrical power after the Commonwealth Utility Corp (CUC) cut off their supply for non-payment. The power was reinstated within a day; however, the CUC cut off power for the buildings housing IPI construction workers this week.
IPI currently has no leadership to help it recover from its troubles. IPI has no CEO after Mark Brown's resignation in December 2019. The company also lost its CFO last month.