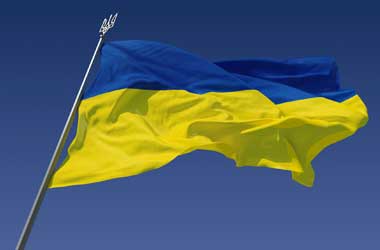 The Supreme Council of Ukraine (Verkhovna Rada) officially passed Ukraine's Bill-2285D that legalizes gambling across the entire nation with a resounding 248-95 vote in favor at the second reading.
The bill's passing entails the legalization of bookmaking and online gambling in Ukraine, as well as land-based casinos that must be located within the premises of a hotel.
After opposition parties identified 3,000 amendments for consideration, the Verkhovna Rada ended up passing at least 100 amendments in the weeks prior to the vote. None of the amendments have been released to the public.
The latest version of the bill carries the approval of the Committee on Finance, Tax, and Customs Policy. The published version states that the license fee for online gambling is $1.1 million which will be valid for five years, while the license fee for bookmakers is $2.6 million. For casinos located in hotels in the Ukrainian capital Kyiv, the license fee will be $4.5 million, while casinos located elsewhere will have to pay a fee of $2.6 million.
Ukraine's foremost gambling firm, Parimatch Holding, applauded the latest development in the country's push for a more liberalized economy.
In a statement, Parimatch said
the legalization of gambling in Ukraine will help the country gain more revenue while helping local punters bet in a fair and regulated environment
Ukraine stands to benefit in a number of ways from a legalized gambling industry. Tourism may also get a boost from this bill and international investments will also come in to help the country grow its technological capacities to better handle the gambling industry.
Parimatch also noted that, after the bill is finally ratified, the next step for Ukraine is to reform their Tax Code to ensure that their gambling industry will continue to be viable in succeeding years.
Russian Businesses Barred from Industry
The bill also restricts those who can create or own gambling businesses in the country. Language in the bill expressly prohibits operators or suppliers who are "residents of an occupying state or the aggressor state in relation to Ukraine". The clause is generally understood to refer to Russian-owned businesses. It may also apply to companies with Russians as directors, heads of accounting, or any other ownership position.
The bill still requires the signature of President Volodymyr Zelensky, although many industry insiders believe this is a foregone conclusion, as he has been a vocal supporter of legal gambling in his political career.